After two years of the Covid19 pandemic that forced us to adapt our traditional open day to a virtual format in 2020 and 2021, the Barcelona Biomedical Research Park (PRBB) will once again open its doors to the public. Next Saturday, October 8 from 10:00 to 14:30h we have prepared a day full of free activities for the whole family that will allow the public to get closer to the research centers of the PRBB.
On Saturday morning, visitors (adults and children over 12 years old) will be able to learn about science from its protagonists with guided tours. From 10:00 to 13:30h we have prepared several routes that will simultaneously tour the building and visit different laboratories working on neuropharmacology, clinical trials, bioinformatics, developmental biology, cancer research and therapies, synthetic biology or environmental pollution, among others. In addition, parents who want to visit the building and come with children between 6 and 12 years old will have at their disposal the espai menut, where children can enjoy games and activities. To participate in the visits, you need to register in advance at EventBrite.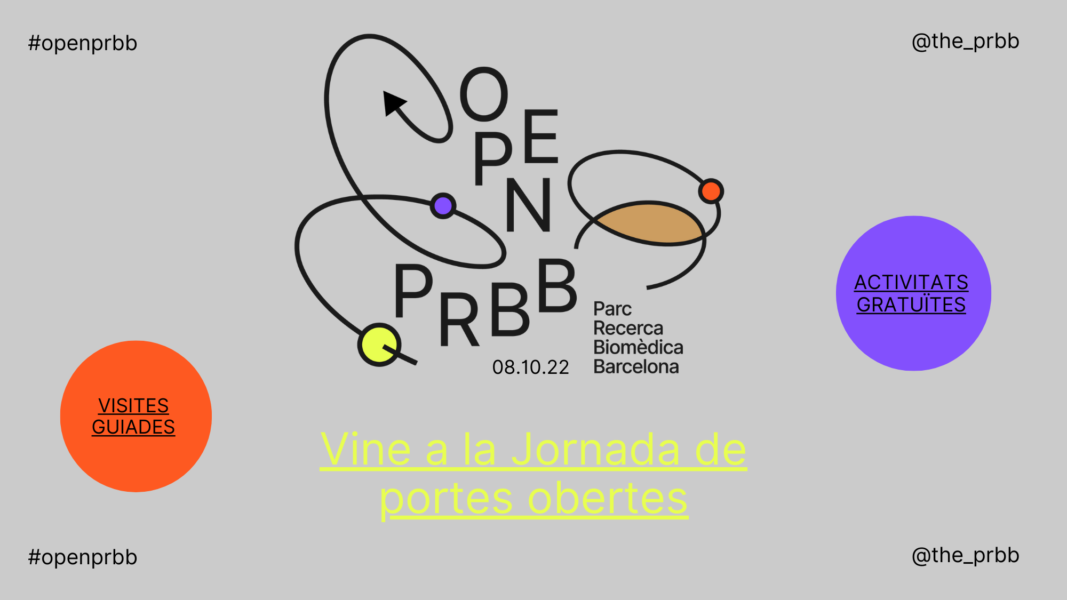 In the indoor square we will set up several free access workshops: cardiovascular health, DNA extraction, skin bacteria or air pollution among others. Participants will be able to discover what animals are like before they hatch from eggs thanks to virtual reality in the workshop "Ciència Virtual: submergeix-te al món microscòpic", which requires prior registration. Or learn how to program and find the errors in the DNA in the bioinformatics workshop, which will have three passes and requires prior registration. Will you be able to find where the mutations are?
The day will also be accompanied by 30-minute scientific talks. "Why do we get sick?", "What does cancer have to do with a three-legged chair?", "Who is the cancer killer?", "How intelligent is artificial intelligence?" or "What are the reasons that lead some people not to get vaccinated?", will be some of the questions that will be discussed by the different speakers. The talks will culminate with «El tiempo y su magia», a conference that will combine science and magic. During the 75 minutes of the lecture-show, attendees will be able to enjoy live magic by the magician Miguel Ángel Gea and scientific explanations by Jordi Camí, director of the PRBB and Luis M. Martínez, from the Institute of Neurosciences.
The OpenPRBB is possible thanks to the 200 volunteers participating in the day and also to the collaboration of the ICUB.
To sum up:
Open Day of the centers of the Barcelona Biomedical Research Park (PRBB)
When will it take place? Saturday October 8 from 10 am to 2:30 pm
Price? Free
Program and registration: EventBrite
Images from OpenDay 2019
See you on Twitter and Instagram with the hashtag #openPRBB!
Science is waiting for you at PRBB!