In this picture sent by Albert Català (PRBB) we can see the cleaning of the auditorium's roof at the Barcelona Biomedical Research Park (PRBB) in action. This is carried out 3 times a year. For 3 consecutive days, two specialists work four hours every morning to make it totally clean.
The task is carried out by two specialists from the Ndavant company, who are equipped with the corresponding PPE to carry it out (non-slip footwear, harness and helmet). Safety harnesses are connected to three lifelines, a preventive measure that is as essential as it is uncomfortable and that involves a physical overexertion when working.
"The cleaning is planned taking into account the weather forecast and is avoided in the rainiest (December – January) and the hottest months (July – August)"
To carry out the cleaning, the pool is first emptied. Then, using a hose, large brushes, strength and patience, the beach sand that has accumulated at the bottom of the deck is unhooked and the remains are collected with a vacuum cleaner.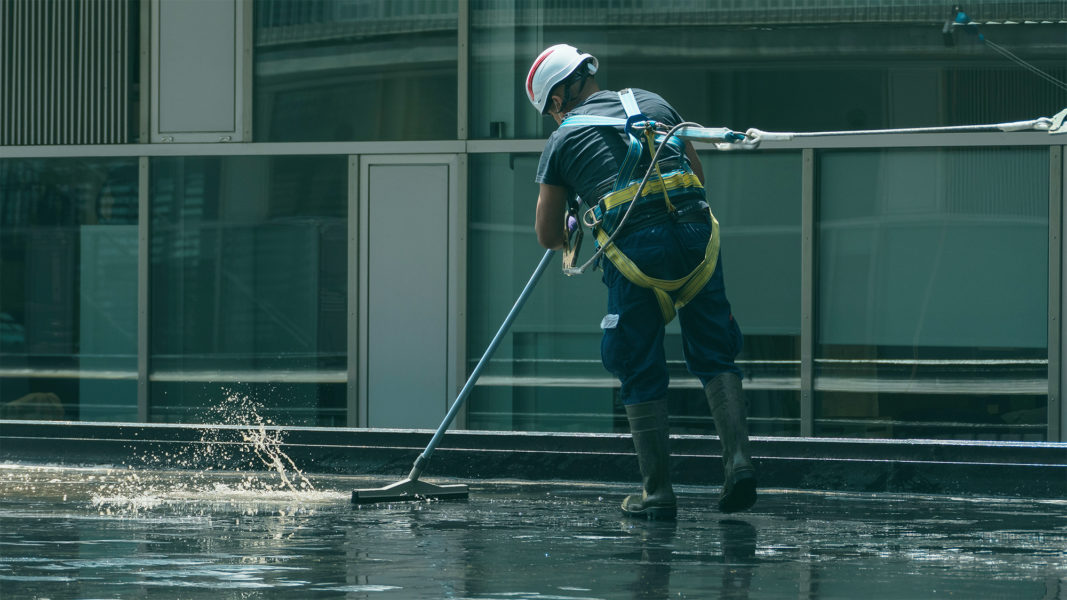 As a final touch, a complete rubbing is carried out, then it is refilled and 100 kg of salt are added. This treatment helps keeping it clean until next time someone comes back up to enjoy a panoramic view within the reach of a few.
Want to see your photo here? Send us your images related to science or life at the PRBB to ellipse@prbb.org.