We live surrounded by stimuli that, coming from infinite sources of information, keep our brain continuously active, awake, alive. But there are moments when, as if it was the end of a play, the curtain of consciousness falls and everything fades to black.
And this precise moment is what is captured in the MRI image above: a loss of connection between the cerebral cortex (in red) and the subcortical part and the brainstem (in blue) that turns off the lights of consciousness.
The image is part of a study developed at the Hospital de Mar by researchers from the Hospital del Mar Medical Research Institute (IMIM), the Anesthesiology Service and the Magnetic Resonance Unit of the Radiology Service, where they have managed to determine the exact moment of consciousness loss after administration of propofol, an anesthetic drug.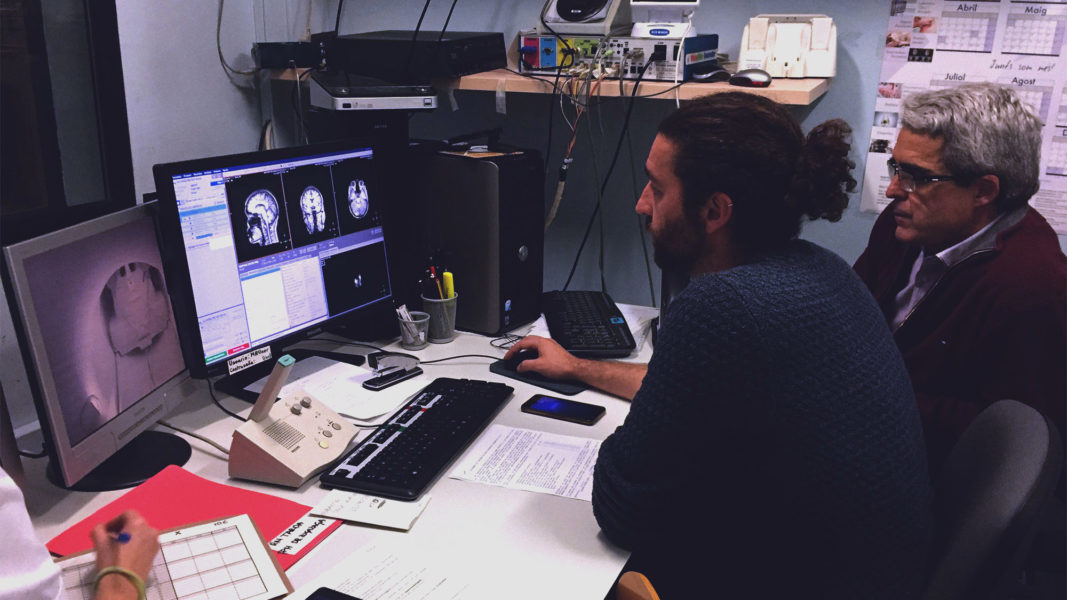 Thus, thanks to the monitoring of the brain activity of the volunteers with an electroencephalogram and magnetic resonance images, they have been able to see and determine the exact moment in which the desynchronization between the activity of the cortex and the cerebral subcortex occurs.
With this finding, the authors comment, the patient's condition could be better calibrated and the overdose of anesthetic drugs and their possible post-operative side effects could be avoided more easily.
Want to see your photo here? Send us your images related to science or life at the PRBB to ellipse@prbb.org.
Reference article
Pujol J, Blanco-Hinojo L, Gallart L, Moltó L, Martínez-Vilavella G, Vilà E, Pacreu S, Adalid I, Deus J, Pérez-Sola V, Fernández-Candil J. Largest scale dissociation of brain activity at propofol-induced loss of consciousness. Sleep. 2021 Jan 21;44(1):zsaa152