The BiSC project led by the Barcelona Institute for Global Health (ISGlobal) is making the first magnetic resonances on the participating babies, in the Barcelonaβeta Brain Research Center (BBRC) of the Pasqual Maragall Foundation. It is a key test to understand how air pollution affects the health of babies and their brain development.
The project – which stands for Barcelona Life Study Cohort – aims to recruit 1200 pregnant women to study the role of the placenta against air pollutants and in brain development of children before and after delivery.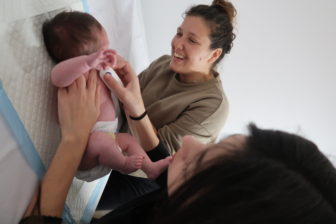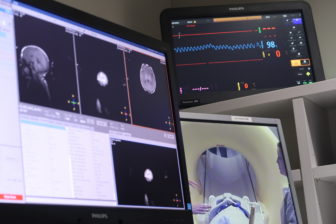 Women are monitored at weeks 12, 20 and 32 of their pregnancy, measuring their exposure to environmental pollution. This includes not only the main atmospheric pollutants, but also acoustic pollution and stress, as well as the importance of physical activity and green spaces.
Then, once the children are born, the mothers are still being followed up and a voluntary MRI scan is done to babies at 15 days. Later, when they are 6 and 18 months, they are subject to other neurodevelopment tests.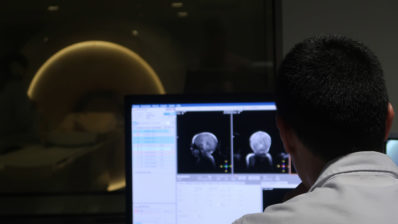 All this is done to analyze any potential effects on the structure of their brain, since the main scientific findings so far point to the existence of harmful effects of air pollution on the cognitive functions of boys and girls in school age and also to functional changes in this organ. Recently, it has been shown in children 7-9 years old, that prenatal exposure to pollution can lead to a reduction in the callous body, a region of the brain.
Would you like to see your photo here? Please send us pictures related to science or the PRBB to ellipse@prbb.org.