It's been twelve years since the Barcelona Biomedical Research Park (PRBB) opened its doors for the first time. We can say that showing our research to the citizens it's in our DNA. That's why last Saturday, October 5, 260 volunteers got up early once more in order to make this huge scientific event a reality.
Throughout the morning, about 2000 people filled the PRBB inner square, the seminar rooms and the laboratories of the park at this annual event, long awaited by both volunteers and the citizens.
Activities for everybody
From 9:30 am, a large number of people attended the guided tours, in which approximately 1500 people walked through the 26 laboratories and scientific core facilities of the six research centers in the park. At 10 o'clock, the experiments began. About 300 people experimented with electrophoresis gels, and about 400 had the chance to immerse themselves in a miniature world, looking through the microscopes.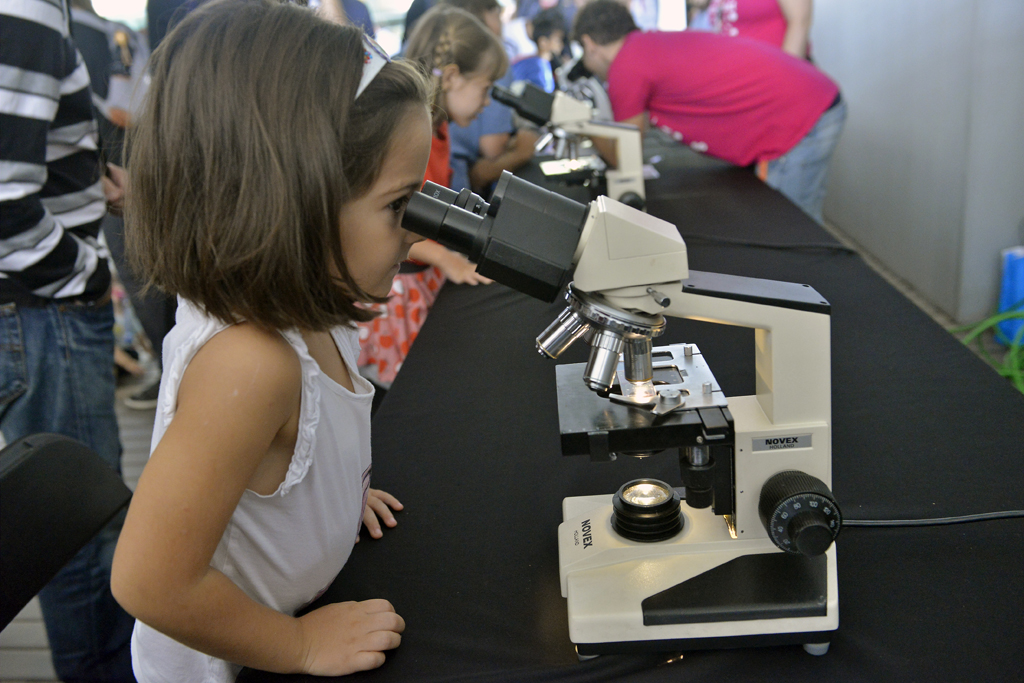 About 150 people put on the virtual reality glasses to discover the interior of the animals the European Molecular Biology Laboratory – Barcelona (EMBL Barcelona) studies. Meanwhile, others put on their gender glasses (metaphorically speaking) to discover, through the "Who is Who" game, the story of many female scientists who are, unfortunately, still poorly recognized.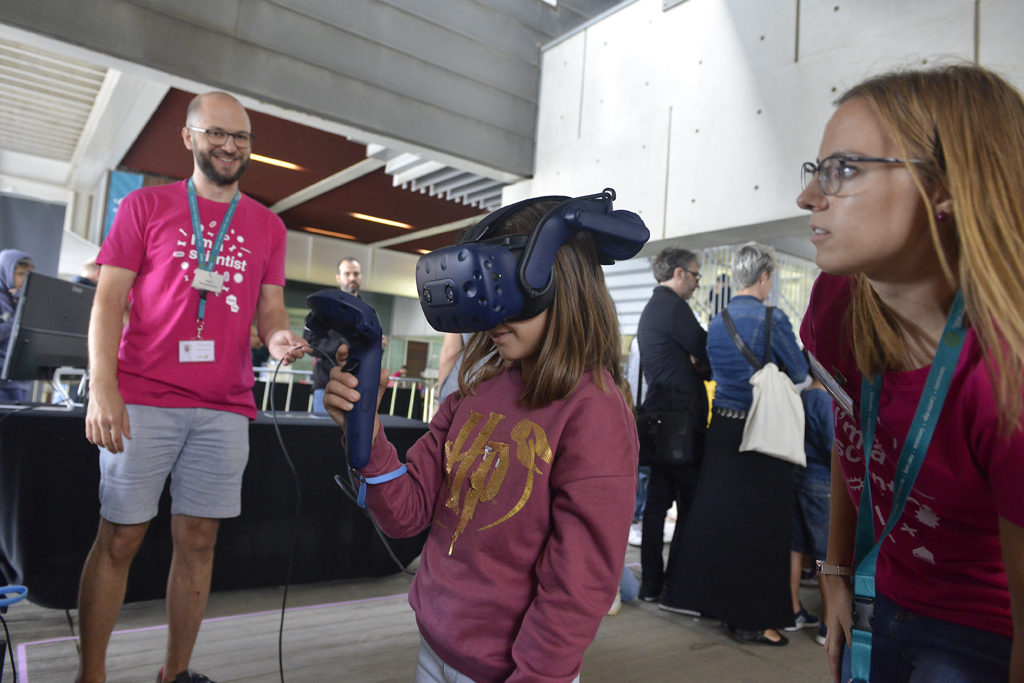 Between 300 and 400 people opted to check their cardiovascular health at the stand of the Hospital del Mar Medical Research Institute (IMIM). Others preferred video games, and were able to play Battle For Cattle (developed by the Center for Genomic Regulation (CRG) within the MycoSynVac Project), as well as help in the creation of the Genigma citizen science project, a CNAG-CRG video game that will help decoding the genomic map of cancer cells.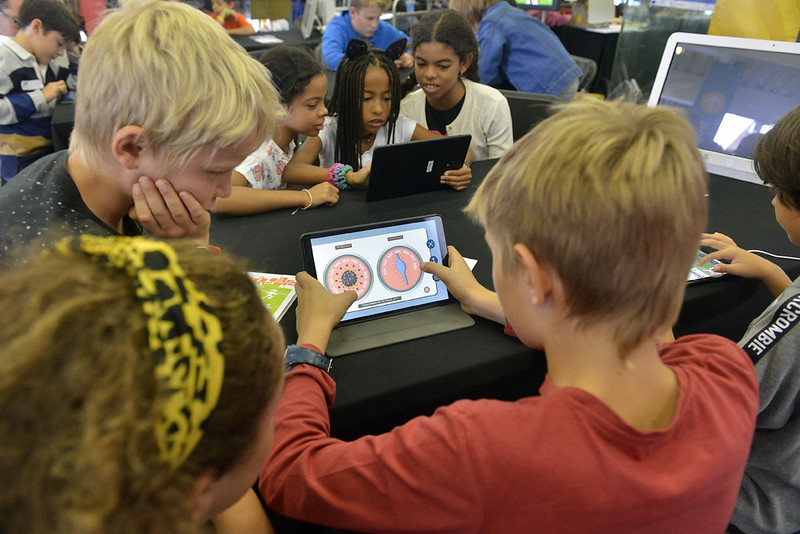 More than 400 visitors enjoyed one of the five scientific talks about cancer, memory, aging and Big Data, stem cells or the effect of noise on our health. In order to attend these talks, some visitors left their children having fun experimenting with tomato DNA in the Espai Menut.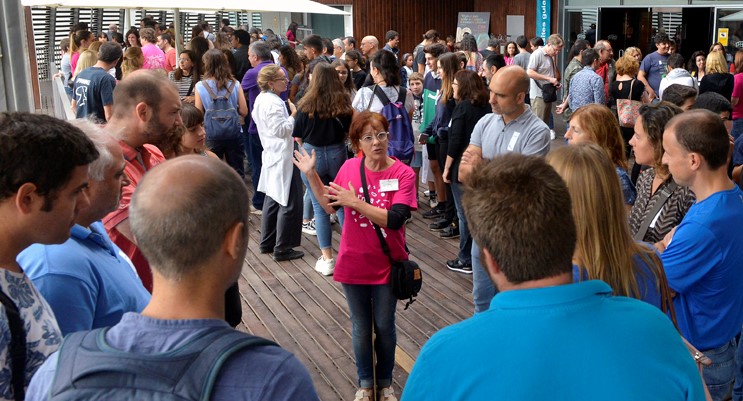 To sum up, a really inspiring Saturday that we hope satisfied the curious minds of the citizens!
Finally, as always, we want to thank the 260 volunteers who participated. Without their enthusiasm and effort, this great scientific event would not have been possible!
You can see more photos of that day on the PRBB Flickr.
Below, you can check the summary of the day as it was lived through social media. In order to visualize all the tweets, you can enter the hashtag #openPRBB.