During nearly a whole year – and coinciding in part with the coronavirus pandemic – construction works have taken place at the cryogenics room on floor -1 of the Barcelona Biomedical Research Park (PRBB) to adapt and expand the facility.
In particular, digital control of the installation has been modernized with a new management system that improves the safety of users and extends alarm control remotely.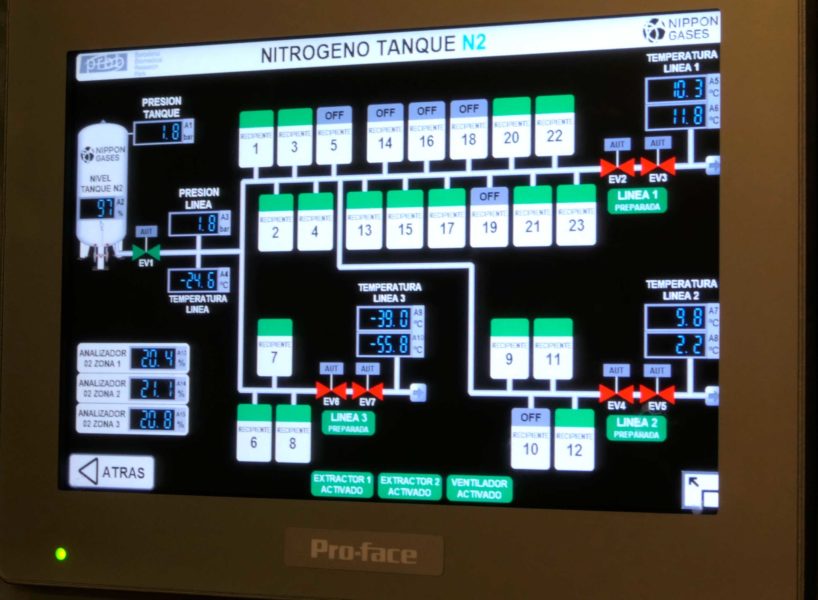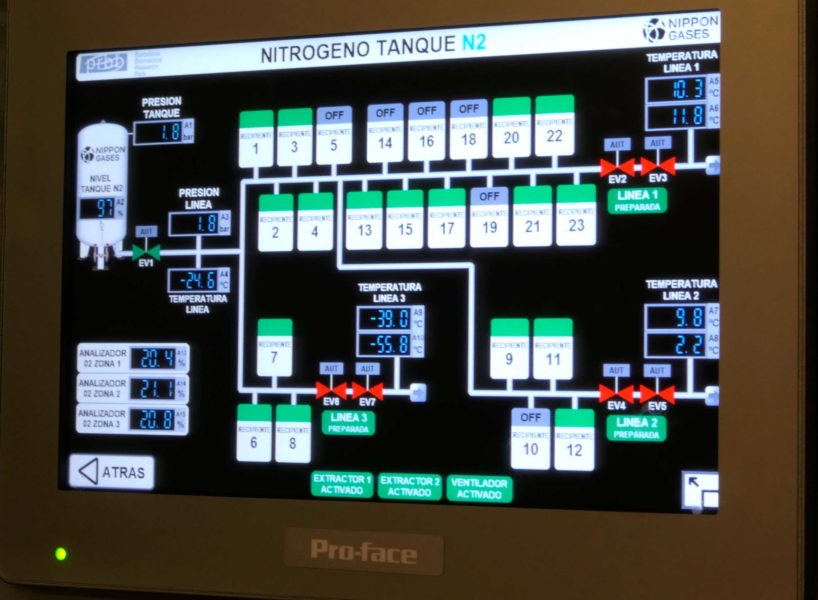 In addition, space has been created to locate 7 more liquid nitrogen tanks, using part of the radioactive waste warehouse located next to the room.
The new cryogenics room, which we can see in the photo, now contains 23 liquid nitrogen tanks to freeze (at almost -200 oC) and preserve the valuable samples of the research carried out in the centers of the park.