The Hospital del Mar Medical Research Institute (IMIM) is starting a phase 1 clinical trial as part of the Improving Cognition in Down Syndrome (ICOD) project. The clinical trial will validate the safety and tolerability of a new drug to improve the memory and cognitive abilities of patients with Down syndrome.
"The trial that is now starting in people with Down syndrome covers a field in which no progress has been made in recent years: the quality of life of these people"
Joaquín Arribas, IMIM
The new treatment – a molecule called AF0217 – acts by down-modulating the activity of the cannabinoid CB1 receptor, which in Down's syndrome patients is highly activated. This reduction in activity thanks to the drug has been associated, in animal models, with a drastic improvement in cognitive performance. Given these results, the team launched a first phase of the clinical trial that tested, in volunteers without the pathology, its safety and tolerability.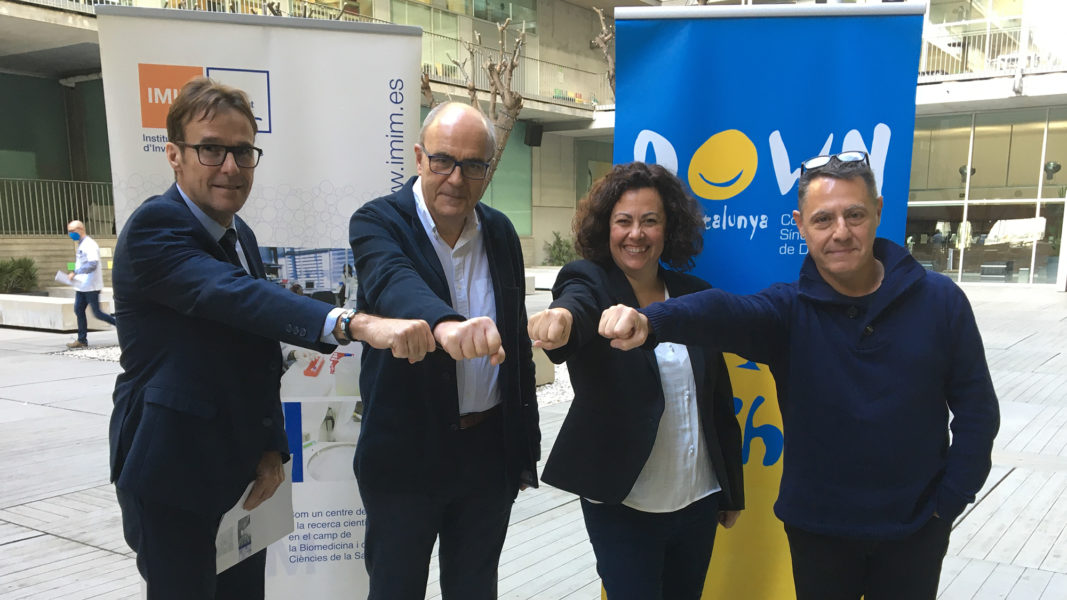 In view of the good results of this first trial in humans, the research team is currently recruiting 45 volunteers between 18 and 35 years old with Down syndrome. During 28 days, part of them will take a placebo and the other part will take the oral solution with water containing the drug, in order to analyze their response to the treatment. In addition, both groups will undergo cognitive performance tests and an encephalogram, at the beginning and end of the study, to begin to see how the treatment works. Once these results have been obtained, probably in mid-2023, the possibility of testing the drug in a larger cohort and with patients from different European centers will be studied.
This new treatment is expected to improve memory and complex cognitive tasks (such as language comprehension, learning or reasoning) in patients with Down syndrome. In addition, the mechanism of action of the treatment could be applied to other intellectual disabilities, such as Fragile X syndrome or Attention Deficit Disorder (ADD) among others.