Seventeen years after its inauguration, the Barcelona Biomedical Research Park (PRBB) has the honour of celebrating the 16th edition of its traditional open day, the OpenPRBB. This year, during the morning of Saturday 7 October, from 10am to 2:30pm, there will be several free activities for the whole family that will bring the science of the Park's centres closer to the public.
The most outstanding activity of the day will be, as usual, the guided tours, which will allow those over 12 to discover the laboratories where the PRBB centres carry out their research. From 10am to 1:30pm visitors will be able to enter the building following one of the dozen prepared routes to visit several laboratories and learn about metabolomics, neuropharmacology, virology or bioinformatics, among others. As a novelty, this year there will be three routes in English (at 11:00, 11:30 and 12:30) and a family route that will allow adults accompanied by children between 9 and 12 years old to tour our emblematic building, although without entering the laboratories.
Places for guided tours will be available on Saturday morning, subject to availability. However, visitors are advised to book in advance through EventBrite.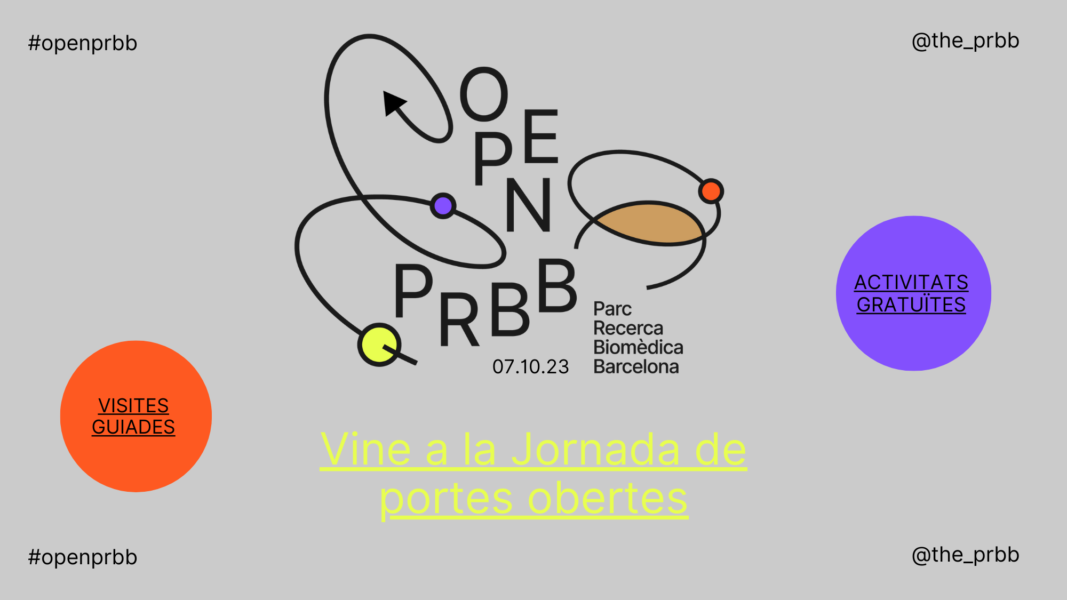 Families with children under 12 will also have access to the 'Espai Menut' where children can enjoy games and activities while the rest of the family participates in the visits.
The inner square will also host free activities and workshops. Topics range from measuring your cardiovascular health, to learning about the bacteria on your skin or how an animal facility works, among others. Two virtual reality workshops and a bioinformatics workshop have also been organised.
To get even closer to science, we propose the cycle of talks "Ciència a la fresca". Short talks of no more than 15 minutes that will allow the audience to discover interesting topics such as brain cancer or unicellular organisms.
The OpenPRBB would not be possible without the more than 200 volunteers who participate in the day and without the collaboration of the Barcelona City Council.
To sum up:
Open Day of the centers of the Barcelona Biomedical Research Park (PRBB)
When? Saturday 7 October from 10am to 2:30pm.
Price? Free
Programme and tickets: openday.prbb.org
Images of OpenPRBB 2022
Let's meet on social networks with the hashtag #OpenPRBB!
Science is waiting for you at PRBB!