The applied metabolomics group at the Hospital del Mar Medical Research Institute (IMIM) has won the "Rhyme your science" contest organised by the PRBB this year to celebrate Sant Jordi. Congratulations!
With this sonnet in Spanish dedicated to their science, they make the invisible visible, bringing us closer to metabolomics, the set of reactions that occur inside our body.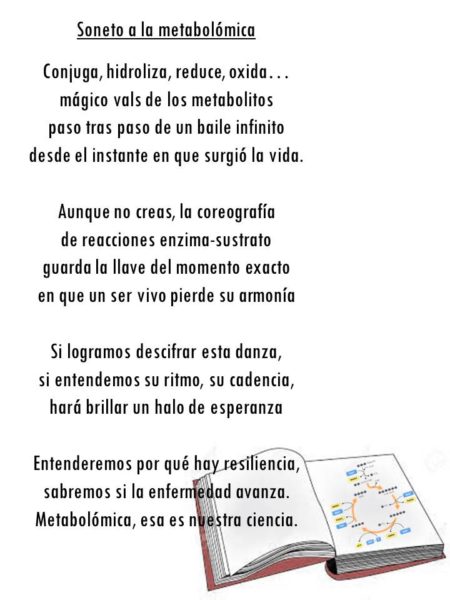 Óscar Pozo, head of the metabolomics laboratory, explains that they were immediately excited about the idea of expressing their work with poetry, and the whole team got involved in the creation of the poem. "During several days we spent our coffee and lunch break discussing whether it was better to talk about a 'waltz' of metabolites, or a polka…", he explains. "We really enjoyed participating".
This collaborative spirit was probably one of the reasons that led them to receive the award. In fact, the same group also sent another poem (in this case, a haiku), which was highly valued , about the importance of collaboration in science.
We would also like to congratulate the other finalists, such as Roger Olivella, from the proteomics service of the Centre for Genomic Regulation (CRG). He participated with a beautiful poem dedicated to Henrietta Lacks, the woman from whom the cells that would give rise to the famous HeLa cells currently used in laboratories around the world were obtained (without her consent).
Henrietta Lacks:

You were poor,
died too soon.
They stole a bit of yourself,
taken without your consent.

But countless cells of yours
many scientists still inquire.
So let's celebrate your legacy
and honor the gifts you inspire!#RhymeScience @the_prbb @CELLebrateHeLa 🌹 pic.twitter.com/RqU0KtJPfL

— Roger Olivella (@roger_olivella) April 19, 2023
From the same proteomics service, we also congratulate Cristina Chivas, author of this haiku:
Also from the IMIM, Claudia Prats reflects on women and science with this loving haiku and beautiful image, very suitable for Sant Jordi!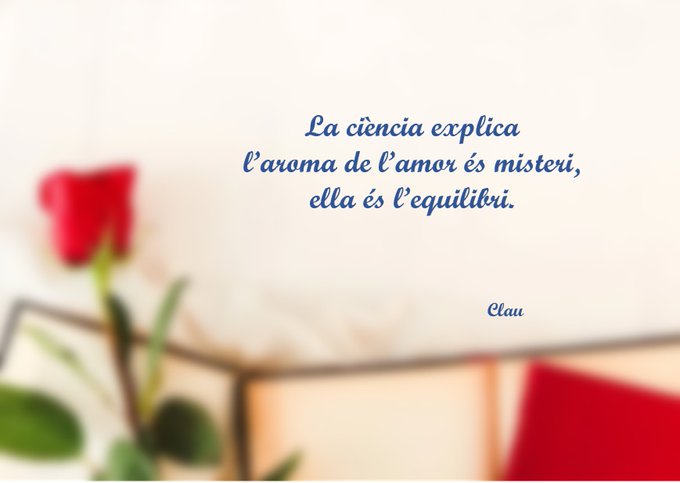 And the last finalist was Marta Vila, from the Department of Medicine and Life Sciences, Pompeu Fabra University (MELIS-UPF), with her celebration of embryos and life.
In the link #RhymeScience you can see all the other poems participating in the contest – such as the one by Michelle Leger from the Institute of Evolutionary Biology (IBE: CSIC-UPF), about the world of protists, or the one by Pablo Iáñez, from the Institute of Global Health of Barcelona (ISGlobal), about pollution in cities.
Many thanks to all the participants for sharing with us this combination of science and poetry!