After metamorphosis, when insects reach the adult stage, functional wings appear and the prothoracic gland – in charge of the exoskeleton molts – is self-destructed.
As Xavier Bellés' group from the Institute for Evolutionary Biology (IBE: CSIC-UPF) has recently discovered, the E93 factor is the one that induces this self-destruction.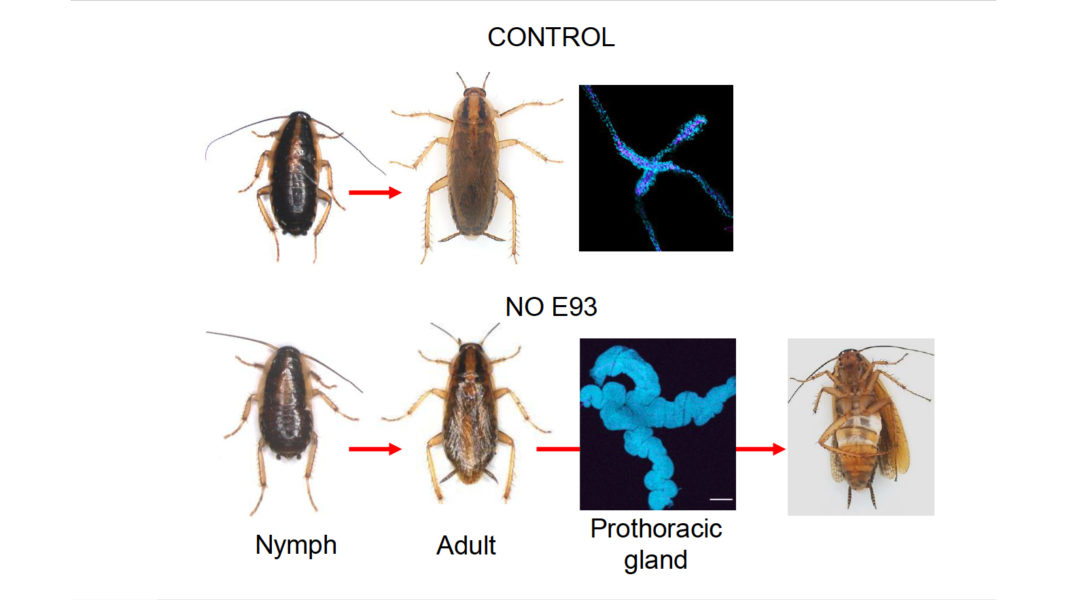 In the absence of E93, as seen in the image, the prothoracic gland remains intact and, therefore, the adult insects are able to continue molting.
This discovery reinforces the theory about the origin of the metamorphosis and the role of E93, recently proposed by the IBE group.
Want to see your photo here? Send us your images related to science or life at the PRBB to ellipse@prbb.org.