After the success of the first edition of the Barcelona Biennal del Pensament, the Barcelona Biennal Ciutat i Ciència is coming. From the 7th to the 11th of February, the city is offering more than 70 science outreach activities, all of them free, that will be held in different institutions of Barcelona.
The Barcelona Biomedical Research Park (PRBB), with its 6 centres, is taking part in this new initiative with the aim of bringing science to the citizens. The project has been driven by the Institut de Cultura de Barcelona (ICUB).
With the title "Homo Sapiens Urbanus: 7 mirades científiques a l'organisme més complex que coneixem" we would like to present 7 science short stories explained by young researchers of the PRBB (Postdocs and PhD students). The talks will last 7 minutes each (or a little more) and will cover the biology of Homo Sapiens [Urbanus] from a wide spectrum of points of view, from bytes and molecules to the entire organism and populations.
REGISTRATION & MORE INFORMATION
Speakers:
Aitor Mòdol Cano, "Cells also speack to each other"
Cell and Developmental Biology, Vernos lab, CRG
Artem Komissarov, "Biochemistry, from destroying to creating"
Cell and Developmental Biology, Maurer lab, CRG
Carlos Toscano
Dynamical Systems Biology, DCEXS-UPF
Judith Pérez Granado
Integrative Biomedical Informatics, GRIB (IMIM-UPF)
Konstantina Mitsi, "The sixth extinction caused by humans"
Multicellgenome, IBE (CSIC-UPF)
Max Hardy Werbin, "Can your immune system get rid of tumour cells?"
Molecular cancer therapeutics, IMIM
Michael Pineda
Gene Regulation, Stem Cells and Cancer, Cosma lab, CRG
The event will be held at the PRBB Auditorium, on Tuesday, February 12, 2019, at 18:30h.
This is a joint activity of the 6 PRBB research centres (CRG, DCEXS-UPF, EMBL, IBE, IMIM, ISGlobal).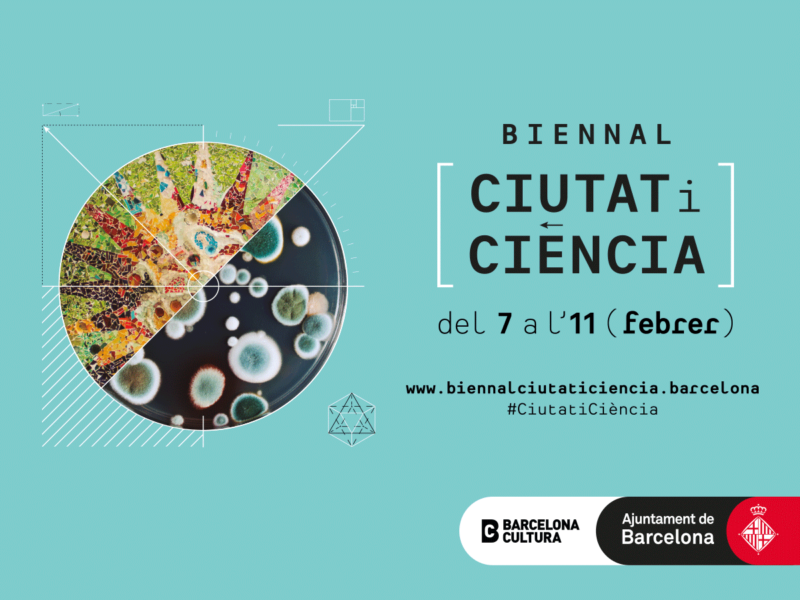 Programme of the Biennal Ciutat i Ciència (in Catalan)