The EMBO Workshop hosted by the director of the European Molecular Biology Laboratory – Barcelona (EMBL Barcelona), James Sharpe, together with Marian Ros (CSIC-SODERCAN) and Miguel Torres (CNIC) began on 2nd July at the Barcelona Biomedical Research Park (PRBB) and brought together more than 150 participants, 50 speakers and 64 posters.
The meeting covered many aspects that take place during the development and diseases of the limbs such as gene regulation, patterning, regeneration, morphogenesis and growth. The importance of interdisciplinary science was highlighted with talks on systems biology and computer modelling of morphogenesis. Last but not least, the evolution of fin to limb transition and digit patterning were the topics that closed the conference.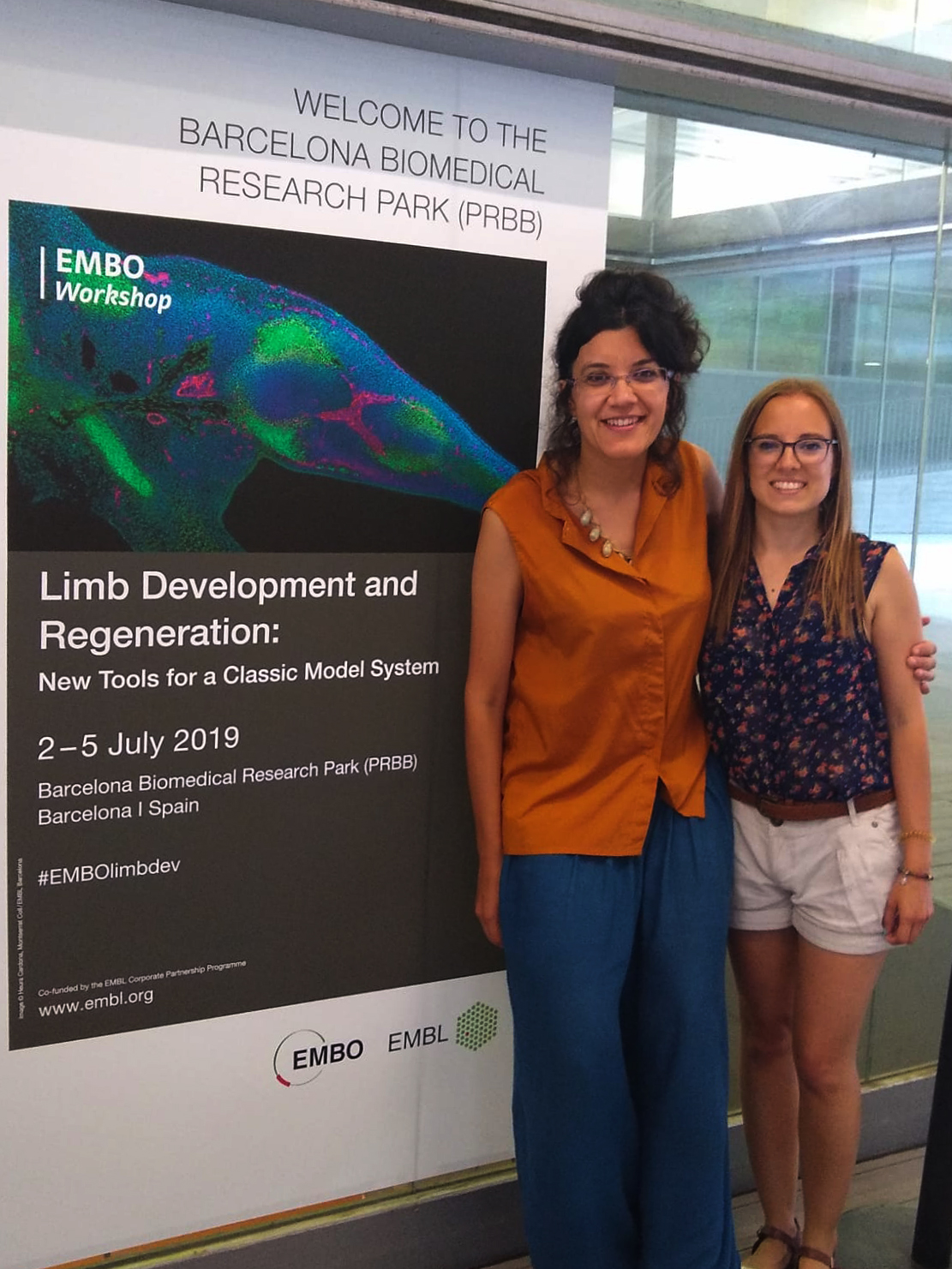 Using new techniques…
The three keynote lecturers – Lenn Pennacchio (Lawrence Berkeley Laboratory, USA), Elly Tanaka (Research Institute of Molecular Pathology, Austria) and Deneen Wellik (University of Wisconsin-Madison, USA) – highlighted the relevance of using modern techniques such as CRISPR-Cas. This system is used to create mutant mice that replicate human limb syndromes but also to do lineage tracing to investigate cell-fate differentiation processes in limb development and during regeneration.
One of the speakers, Kerby Oberg, also talked about the use of CRIPSR. He works with Nail-Patella Syndrome (NPS), which is a syndrome that causes nail dysplasia and is due to the haploinsuffiency of the human LMX1B gene. During limb development, it is known that this gene is required for distal limb dorsalization. To understand how this condition affects limb development, CRISPR-Cas mice with excision of LMX1B regulatory modules were created. This caused limb malformations such as nearly symmetrical ventral-ventral distal limbs.
… and old ones!
Biology can be studied in many different ways; with animal models, cell lines, computer modelling or analysing collected samples. That is something we learnt from the speaker Karen Sears (University of California, USA). Her research is focused on understanding the regulatory changes in the evolution of gene expression and limb morphology across different mammal species such as horses, humans, mice and bats. An interesting part of her research was that she was analysing bat wing morphology in a collection of bat embryos kept in a museum for decades. She applied a morphometrics approach to find common traits but also morphological changes in different bat species.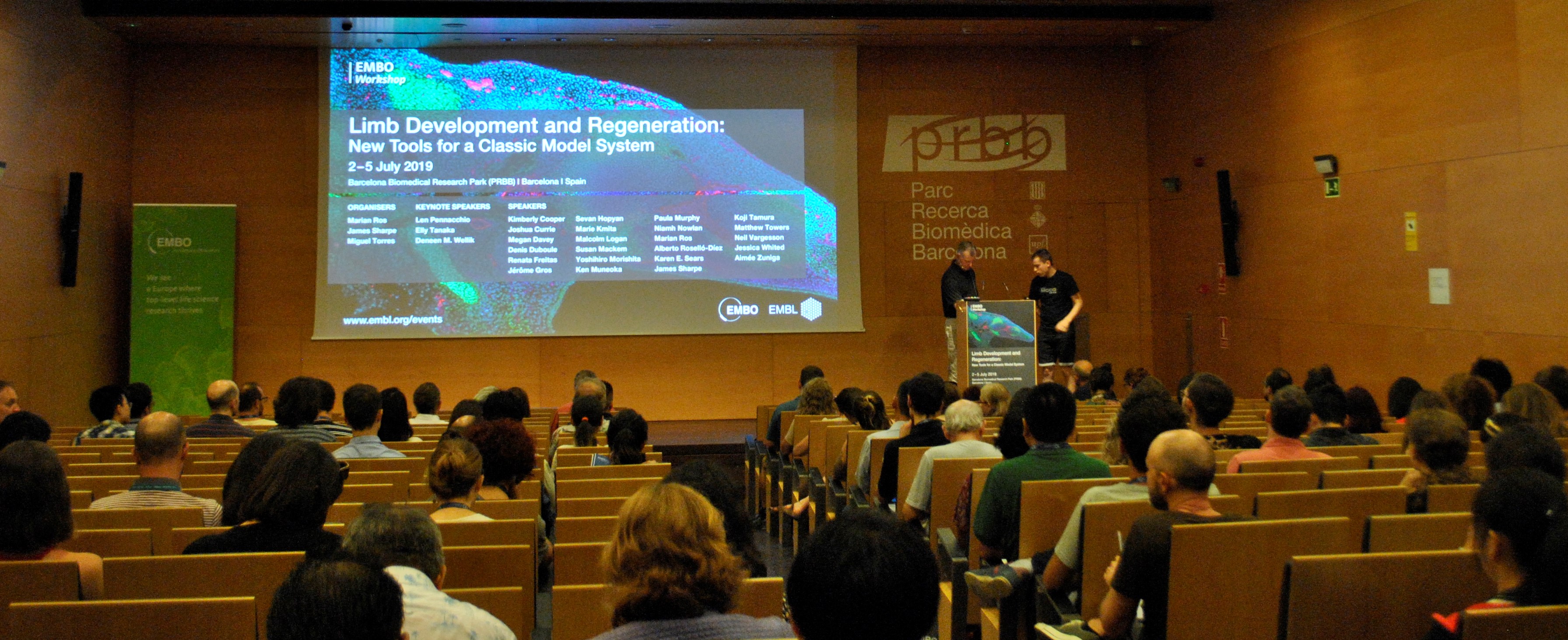 Finding out the evolutionary gene expression changes that allow an axolotl to regenerate full limbs after amputation – something a mouse or a human cannot do-, will help to better understand normal limb development and the associated malformations during this process. We look forward to hearing more about this and the other exciting topics in the next Limb Meeting!
You can read more about the meeting at the EMBL Barcelona blog.