The diverse community of the Barcelona Biomedical Research Park (PRBB), with all its staff – research, technical, support and administrative – is what has allowed top-quality science to be carried out in this building for 17 years. Without our residents, we would not be able to contribute to the advancement of science.
As we do every year, we take a look back at how our community has changed during 2022.
2022 has been a year of growth: there are now 1673 of us, almost 16% more than in 2021.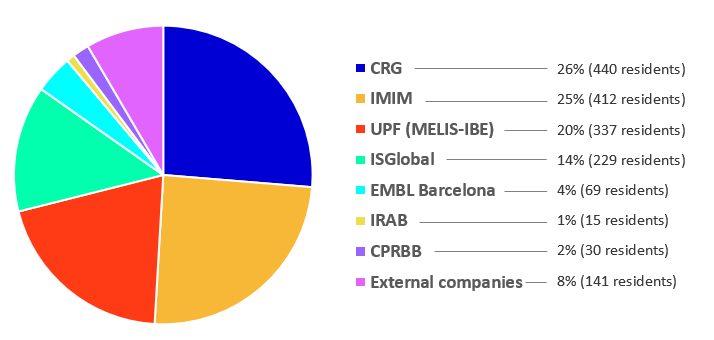 The overall percentages of female and male staff have been stable for some years now (61% and 39% respectively). As for the number of principal investigators, the data has also remained the same, with the percentages reversed (41% of female group leaders versus 59% of male group leaders), showing that there is still work to be done to achieve a better gender balance.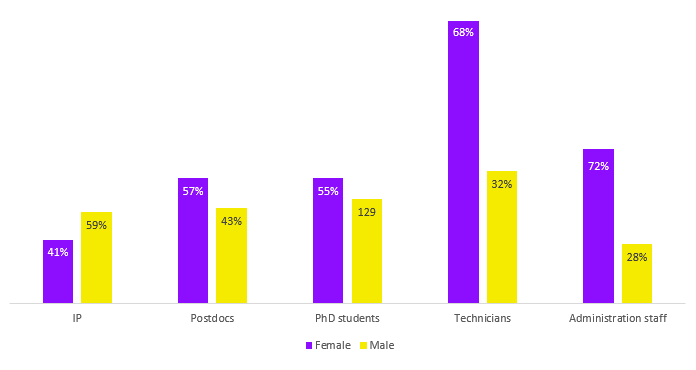 Nationality diversity has been record-breaking and during 2022 we had staff from 61 different countries.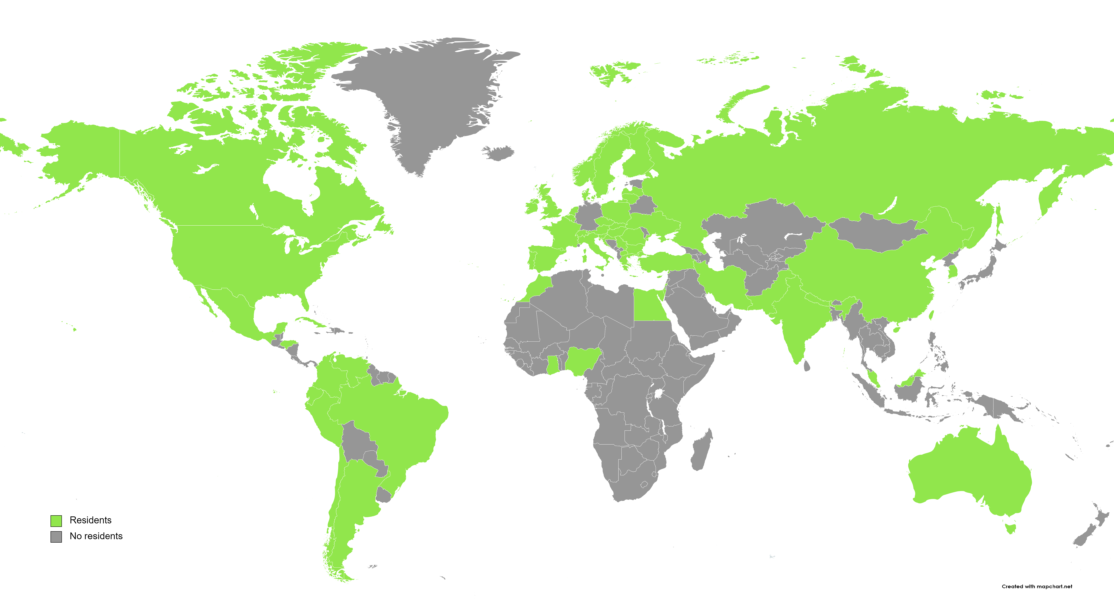 The PRBB community is changing, but it continues to grow and become more diverse as we seek to eliminate inequalities.
The full demographics for 2022 can be found here: