"It was a really good opportunity to explore the thriving innovation ecosystem of Barcelona and also to engage in conversations with professionals from bio companies. A valuable experience!", says Diana Wortmann. She was one of the 12 researchers who participated in the "Field trip to BioSpain" offer from the PRBB Intervals programme on September 27, 2023.
The international biotechnology meeting, BioSpain 2023, held from September 26 to 28 at Fira de Barcelona celebrated its eleventh edition with record-breaking participation figures. Over the course of three days, more than 2,100 people and more than 220 exhibitors participated. The event also became a platform for promoting the next generation of startups, with over 5,000 one-to-one meetings and more than 30 startup presentations to investors.
This new format of a guided tour to an industry fair emerged after talking to Asebio, the organizers of BioSpain. They offered 12 free passes to residents of the PRBB for a visit to BioSpain during a limited time of 2 hours. Ero Jimenez from the PRBB Intervals programme liked the idea and incorporated this offer for residents. The field trip filled within a few days, after publishing it in July 2023.
In just two hours, the researchers from the PRBB met with representatives from the associations Asebio, Biocat and Catalonia Bio+HT. They talked to employees and founders of the start-ups from the PRBB centres: Flomics, Seqera and Zeclinics, and chatted with the colleagues from the CRG Core Facilities, who also had a stand.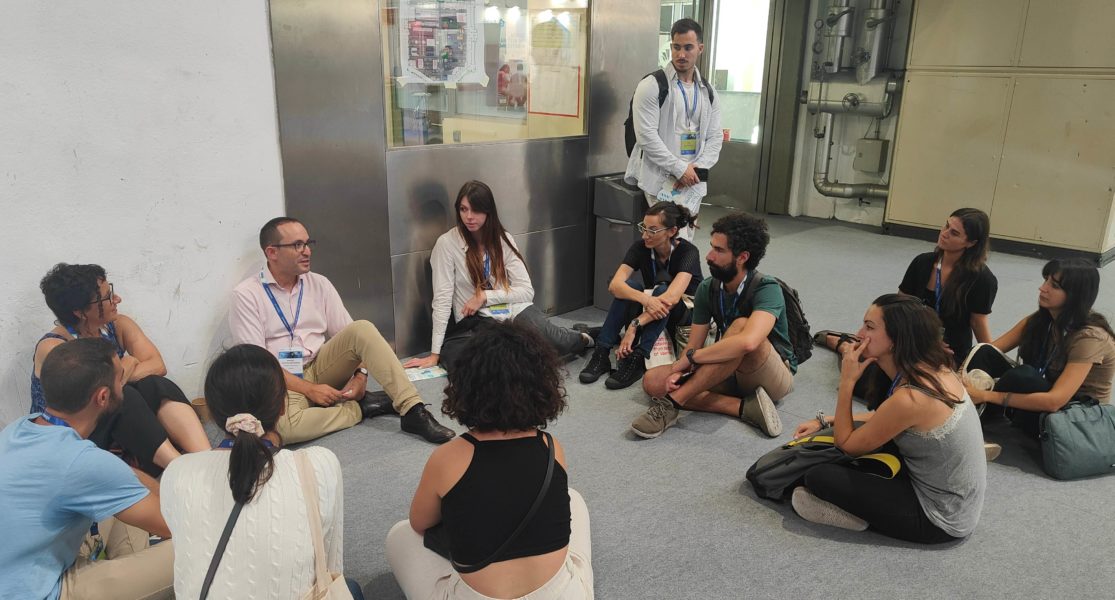 Finally, they learned about job opportunities and the transition from academia to industry from the consultant Manolo Castellano of Talento Científico. In a Linkedin post, the consultant praises this initiative of the PRBB, which broadens the perspective of young scientists to see beyond academic research.
For Anna Ferrer, another participant, the experience helped her to know more about the "biotech world" and take the fear away from networking, which is so important. The atmosphere towards the residents from the PRBB was very welcoming and the group felt that if you ask kindly, answers will follow, even from total strangers.