The Faculty of Health and Life Sciences of UPF (DCEXS-UPF) and the Biomedical Research Park of Barcelona (PRBB) announce the 14th edition of the PRBB Award to the best high school research project in health and life sciences.
This edition will award the best five research projects by high school students in this field, presented in the current academic year and developed in any Catalan secondary education centre. In addition, two special prizes will be awarded.
The awards will be:
1st award: 1000€
2nd award: 500€
3rd award: 250€
4th award: 100€
5th award: 100€
Two special mentions: 
1st: 4 books of scientific outreach
2nd: 4 books of scientific outreach
The registration will open on January 10, 2019 and the deadline is February 28, 2019. For more information please check the website of the PRBB Award and bases (in Catalan) of participation.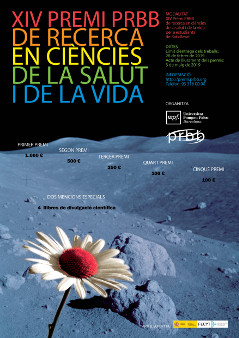 About the PRBB Award
The award is a DCEXS-UPF and PRBB initiative. The first edition was in 2005 when the building had not been opened yet. Since the over 1,800 high school students from all over Catalonia participated in these 13 editions, and over 1,500 research projects in the field of life sciences and biomedicine have been presented. More than 80 researchers from all the PRBB's research centers have been part of the jury.