In recent years it has become alarmingly clear that the antibiotic drugs we rely on to treat life-threatening bacterial infections are rapidly becoming ineffective.
Drug resistance evolves naturally over time as a result of changes in bacterial genes, which can quickly spread through the population. This process is accelerated when antibiotics are overused or given when it's not appropriate (for example, to treat viral infections).
Drug resistance is accelerated when antibiotics are overused or given when it's not appropriate.
Globally, around 700,000 people die every year as a result of antibiotic-resistant infections and the figure is rising fast. Antibiotic-resistant infections are set to cause 10 million deaths every year by 2050 – that's more than the number of worldwide cancer deaths. We need to take urgent action to avoid this impending public health emergency.
Based at the Barcelona Biomedical Research Park (PRBB), the Barcelona Institute for Global Health (ISGlobal) is leading the fight against antibiotic resistance. To find out more about their antimicrobial resistance initiative, we spoke to the programme coordinator, Clara Ballesté Delpierre.
Around 700,000 people die every year as a result of antibiotic-resistant infections
Detecting and treating multidrug-resistant pathogens
One essential part of fighting the problem is finding new treatments that are effective against antibiotic-resistant pathogens, especially bacteria that have evolved resistant to multiple different drugs.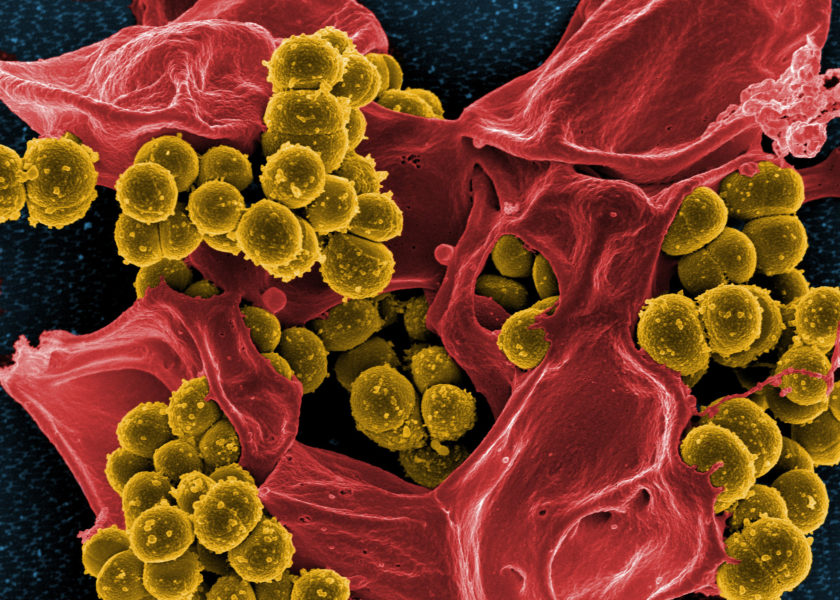 The researchers at ISGlobal are exploring every avenue in their search for new antibiotics, including creating new synthetic molecules in the lab and searching for natural antimicrobials in plants such as algae. Another approach is to find ways of re-sensitising resistant bacteria to drugs that have already been used.
The researchers are also working on a new device that can identify the exact types of bacteria that are causing an infection and determine which drugs will be the most effective.
The test will cut the time taken to identify the best treatment from 24 hours to just 15 minutes, meaning that patients can start taking the right antibiotic much faster. It also cuts down on the risk of using inappropriate drugs that might increase the chances of resistance emerging.
A new test being developed at ISGlobal will cut the time taken to identify the best antibiotic treatment from 24 hours to just 15 minutes
Crossing the Valley of Death
A recent conference organised by ISGlobal, Reversing a dystopian future. New strategies to discover antibacterial agents, highlighted the successes of researchers in finding new antibiotics in the lab.
However, the event also emphasized that simply identifying these molecules is not enough: they have to make it to the people who need them. And because many of the people most at risk of antibiotic-resistant infections live in poorer parts of the world, these new treatments also have to be affordable.
"Until recently, it has been the responsibility of pharmaceutical companies to bring new drugs to the market," says Clara. "But there are very few big pharma companies working on developing new antibiotics because the economic returns are lower than developing drugs for other diseases like cancer."
The path from discovery to market is fraught with difficulties, and any new drug has to navigate a costly journey through clinical trials and legal regulations. So there's little incentive for companies to push through antibiotics that are unlikely to earn back this investment.
As a result, many new antibiotics fall into the so-called Valley of Death between the research laboratory and the pharmacy shelves.
Public bodies like the European Commission are funding accelerator programs that aim to bridge this gap and bring new antibiotics to the market. But, according to Clara, it's time for companies to step up to the challenge too.
 "It's time for pharmaceutical companies to step up to the challenge of bringing new antibiotics to where they are needed"
Clara Ballesté (ISGlobal)
"We need to build new public-private partnerships to help new antibiotics make it to clinical practice where they can save lives," she argues.
Playing the game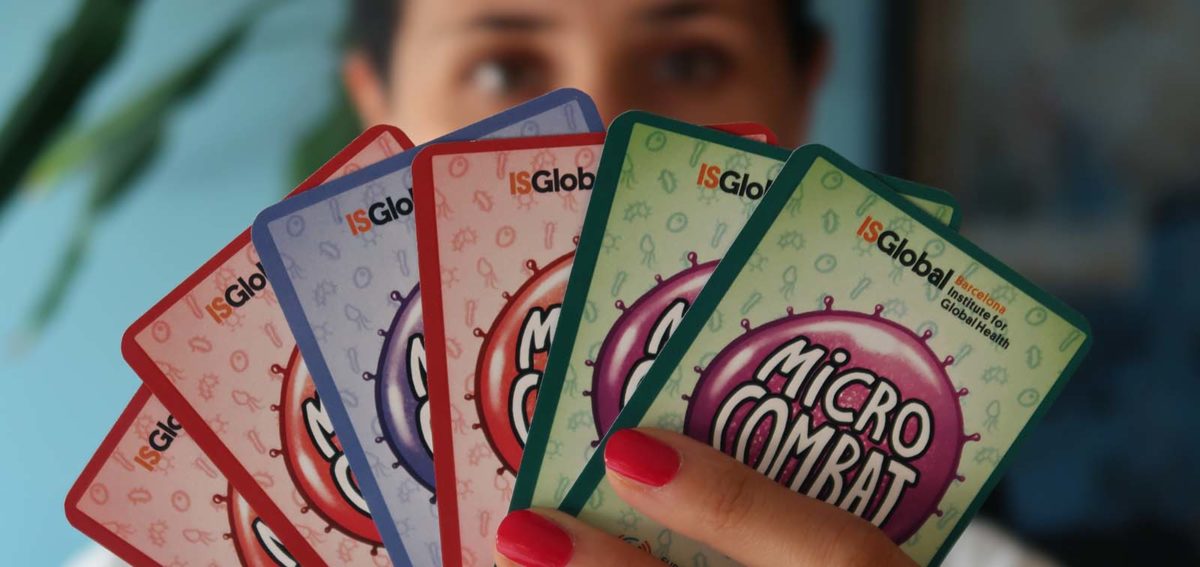 "At ISGlobal, we can't just focus on our research. We also need to push for change in other areas," explains Clara. "People go to the doctor when they are ill and pressure them to prescribe antibiotics because they think that it will make them better, but often this is not the case. The public needs to be aware that antibiotics are not useful for everything."
To raise awareness of drug resistance and careful antibiotic stewardship, ISGlobal has developed a simple card game called Micro-Combat. Players have to team up to prevent or treat various nasty infections that can become resistant to drugs along the way.
ISGlobal has developed a simple card game called Micro-Combat to raise awareness about antibiotic resistance.
The game won an award for the best initiative aimed at raising awareness of antimicrobial resistance and it is now available for anyone to buy online.
Taking a comprehensive approach in the war against antimicrobial resistance
We urgently need new, effective antibiotics, which must be used carefully so that resistance doesn't emerge. And, of course, we have to make sure that these new drugs get to the people who need them most, at a price they can afford.
Success in the battle against antimicrobial resistance will depend on a combination of scientific research, public engagement, public-private partnerships, and developing new public health policies.
By combining all these aspects into a unified, comprehensive approach, ISGlobal's Antibiotic Resistance Initiative is playing a vital part in the global effort to bring about a future free from the fear of drug-resistant infections.