On Monday, May 11, 51% of the Spanish population has moved to the phase 1 of the coronavirus de-escalation. As for Catalonia, only people who live in the sanitary regions of Camp de Tarragona, les Terres de l'Ebre and Alt Pirineu i Aran — that is, 11% of the Catalan population — have moved on. However, although Barcelona is still in phase 0, from Monday, May 11, the Barcelona Biomedical Research Park (PRBB) is getting ready for a phased comeback of its scientists.
While some of PRBB residents are involved in scientific projects to fight against SARS-CoV-2 and, therefore, had already been working at the park's facilities, others — whose research lines are not related to COVID-19 — had adapted to the extraordinary situation and kept working in non-laboratory tasks.
Exceptional prevention measures for a phased comeback of PRBB residents to the building
But scientific research must go on, and so exceptional prevention measures are coming into effect for the entire PRBB community. These measures are accompanied by new signalling with clear messages. Following the measures, self-responsibility and respect for all residents will be key.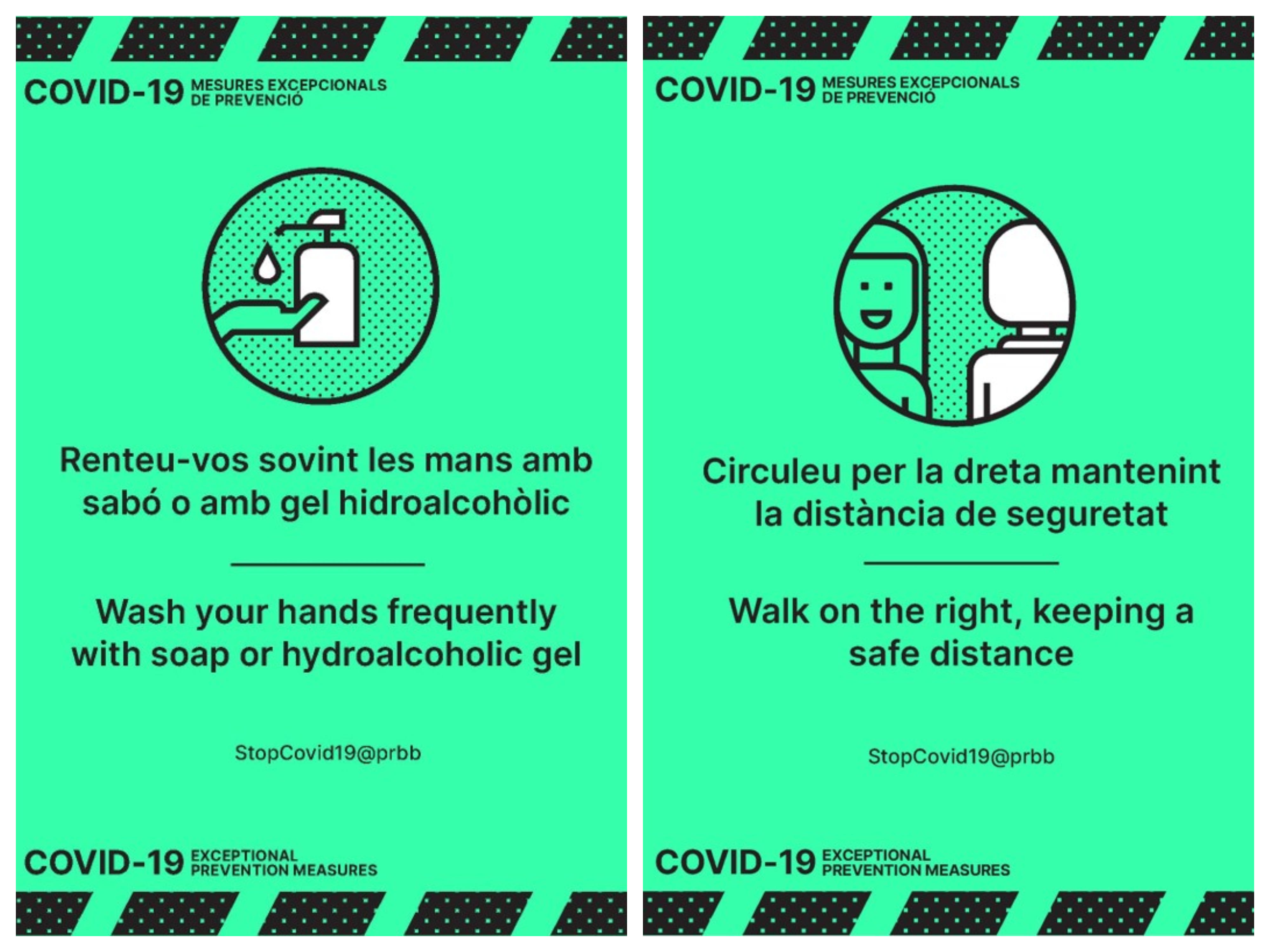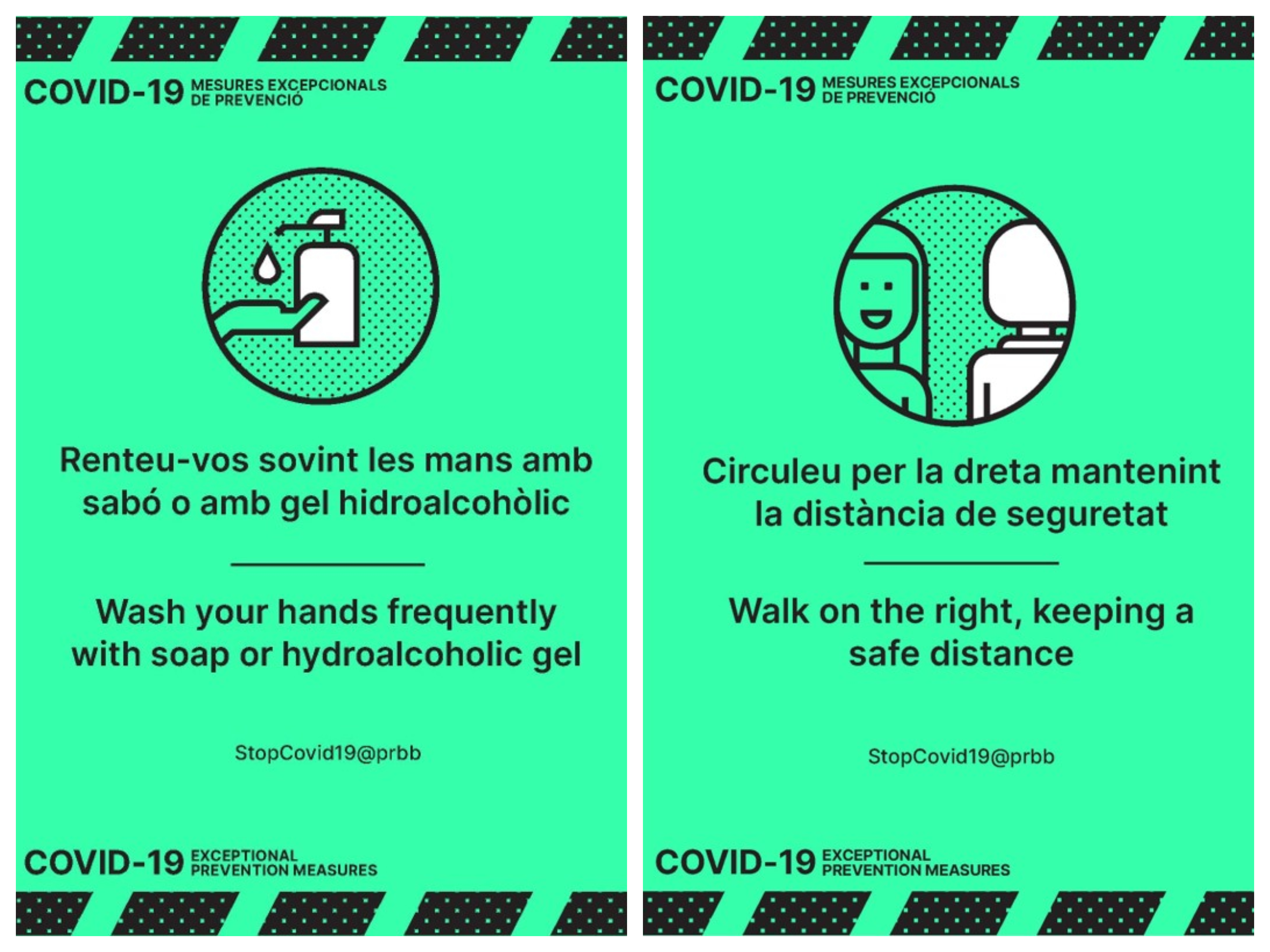 Keeping a safe distance, washing your hands frequently with soap or hydroalcoholic gel, avoiding touching your own face… These are some of the globally extended messages that PRBB residents are reminded of through the new signalling, posted throughout the building.
At the same time, mobility measures have also been established both to access and to move inside the PRBB. For example, residents must use the stairs instead of the lift, whenever possible. In the corridors and on the stairs, they also have to walk on the right side in order to keep the safe distance. To ensure a proper access to the building, entrances and exits must be carried out through different accesses. Common spaces such as the dining room and the ground floor seminar rooms will remain closed.
On the other hand, mobility within the PRBB is also affected by the healthcare space that the Hospital del Mar has set up in the Claror Foundation sports centre, located on the -3 floor. In order for the sports centre to carry out its new function, a covered corridor has been enabled. It crosses the PRBB inner square, connecting the Hospital del Mar directly to the PRBB's main entrance. Thus, these provisional changes will temporarily affect the mobility within the park.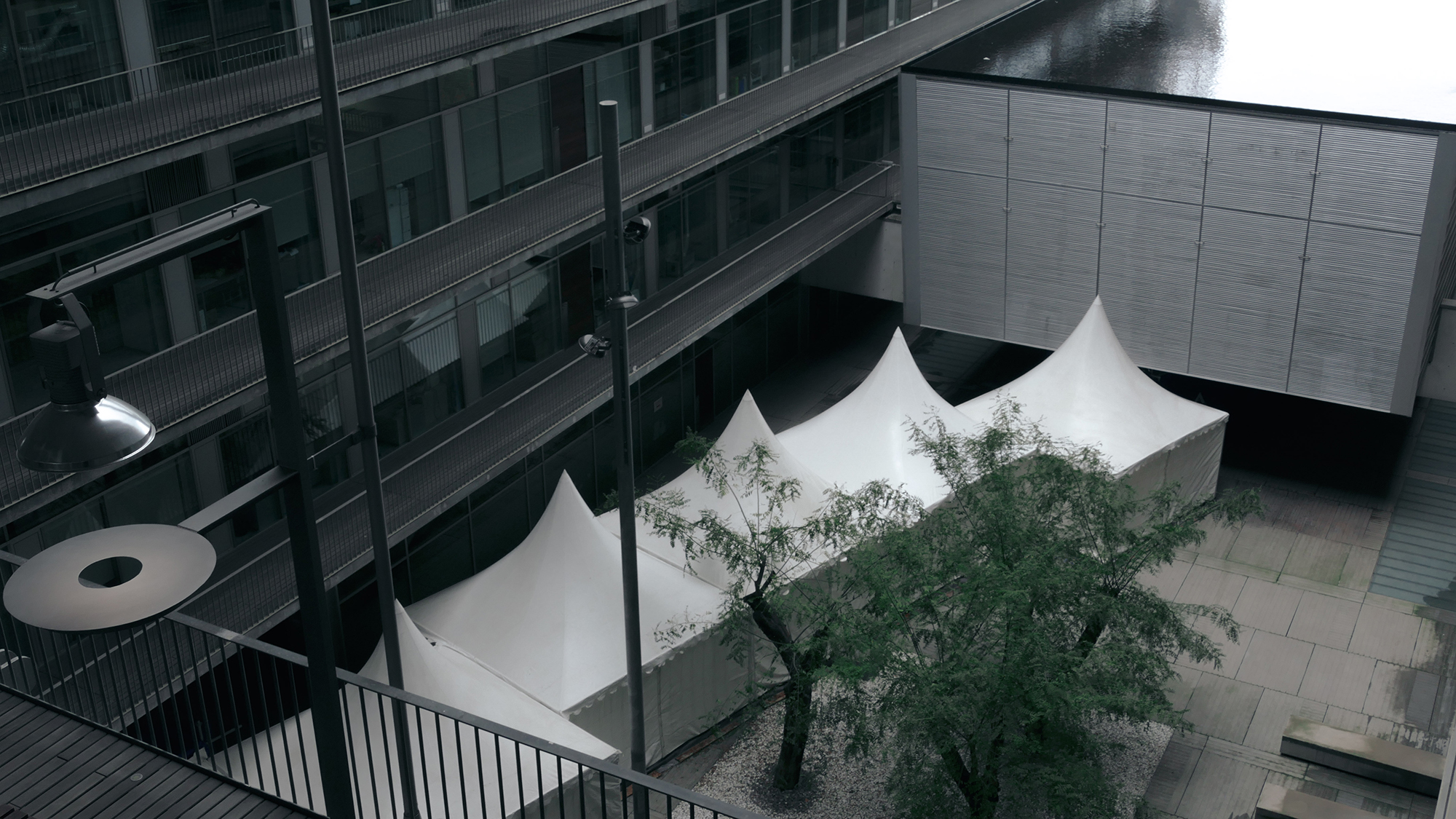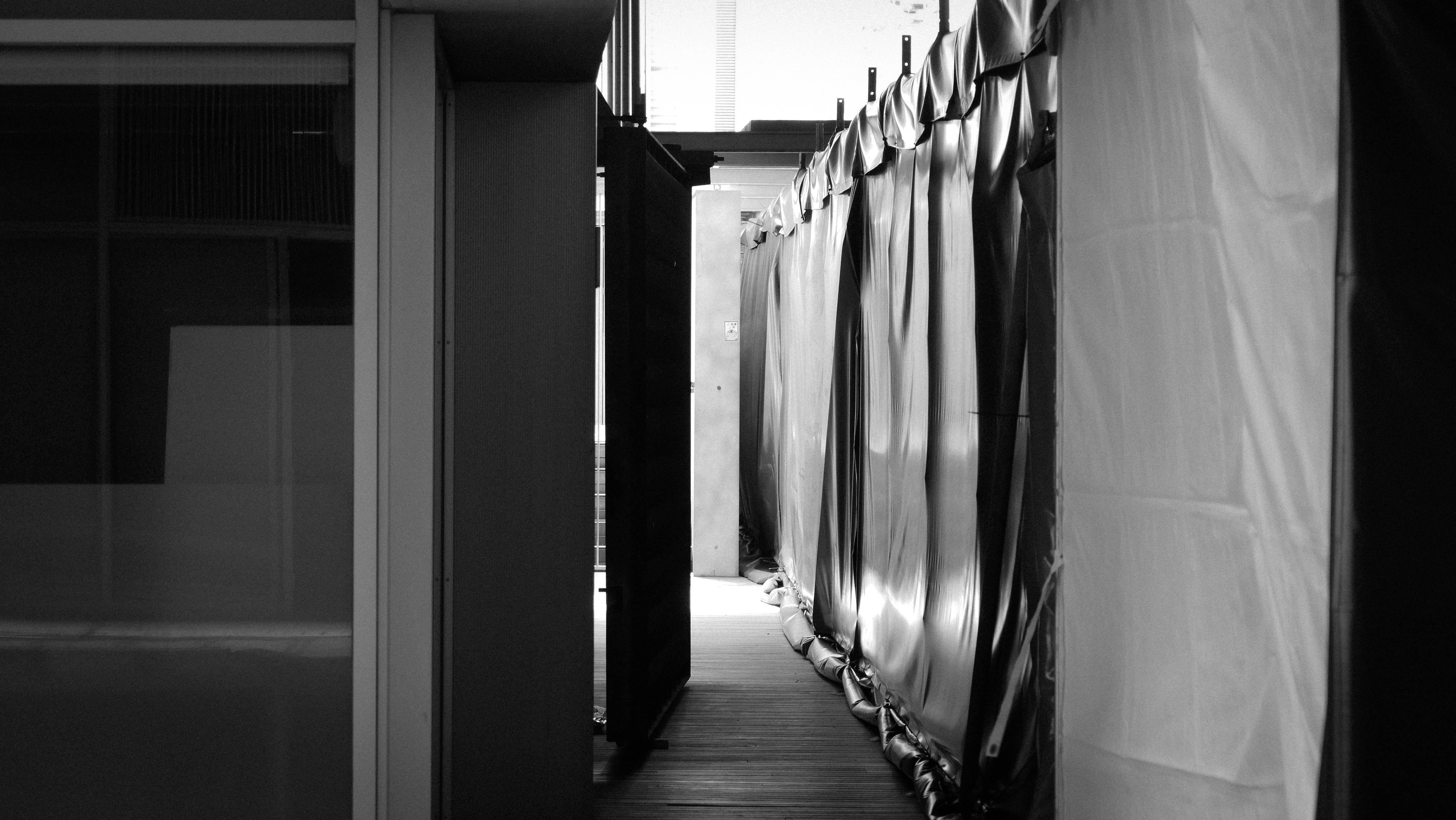 Finally, each of the PRBB centres has developed their own protocols to manage the presential activity of their researchers in the building during this exceptional situation.