About 50 experts from universities and research centres from all over Europe met last Wednesday, March 27th, in the oldest university in the continent, the University of Bologna, to discuss ethics and research integrity. This was the third meeting of ERION (European Research Integrity Officers Network), a newly created group that aims to act as an open community to discuss the practical and implementation side of Research Ethics and Integrity. Members are people who are in charge of ensuring compliance, efficiency, functionality, fairness and robustness in the research practices of their organisation.
The PRBB Good Scientific Practice working group participates in ERION (European Research Integrity Officers Network), an open community to discuss the practical side of Research Ethics and Integrity.
The PRBB Good Scientific Practice working group has participated from the beginning of the creation of the group, and representatives from Barcelona Institute for Global Health (ISGlobal),  Joana Porcel and Eva Casamitjana, and the Biomedical Research Park of Barcelona (PRBB), Maruxa Martinez-Campos, were present at this meeting, too.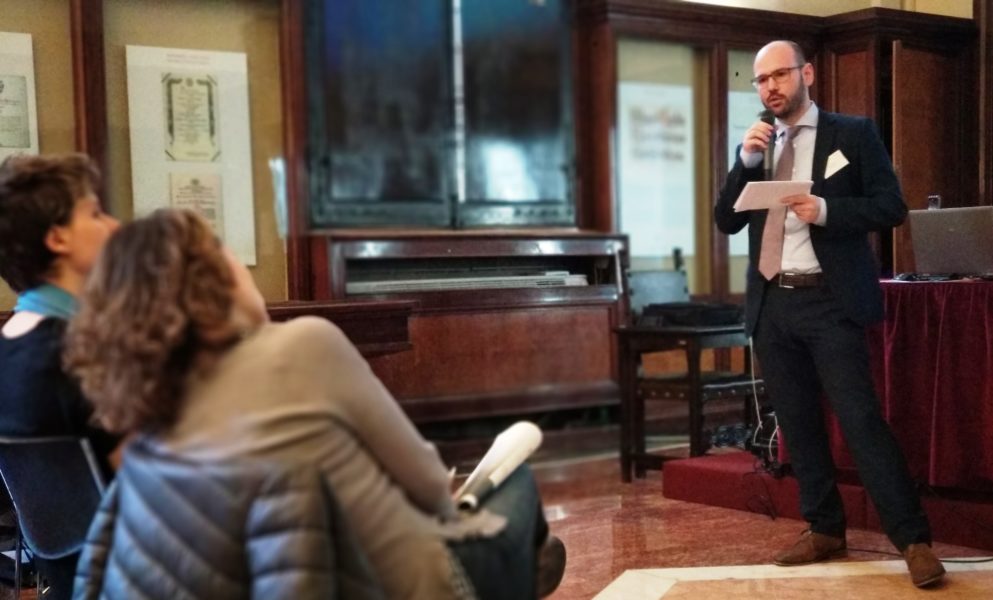 Research integrity: an easy concept hard to implement
As the vice-rector for research of the University of Bologna, Professor Antonino Rotolo, emphasized, research integrity is (in theory) very straightforward; it simply consists of properly implementing the research method and following the adequate standards. It's an 'enabling' principle; it does not (or should no) interfere with research, but facilitate doing the best research. The challenge, as the participants in this meeting know too well, is how to "make these enabling principles operational in a way that does not make them disabling" – in other words, how to bring this research integrity into practice in a way that is not burdensome for researchers and that they don't feel coerced to follow some draining rules for which they don't see any value.
And that is precisely a challenge that the new EC-funded project in which ERION participates, the "Standard Operating Procedures for Research Integrity (SOPs4RI)", is trying to tackle.
Mads P Sorensen, from Aarhus University in Denmark, gave an overview of this project, which aims to create a toolbox of guidelines and standard operating procedures (SOPs) related to Research Integrity that any university, research organisation or even funders can use, adapting them to their own field, culture, environment, and circumstances. The objective would be that any interested party could use the protocols and material in this toolbox to create their own Research Integrity policies; not just 'disciplinary' policies about how to deal with cases of misconduct, but also positive policies to promote research integrity, such as training plans or responsible reward systems.
The project started in January 2019 with a literature review, surveys and interviews to experts, and the next steps will include focus-group interviews with researchers and research administrators form different fields and co-creation workshops to develop the specific SOPs. Finally, there will be a pilot test with several organisations. The PRBB Good Scientific Practice working group and the PRBB centres will be involved in giving shape to this project by participating in some of these sessions.
SOPs4RI aims to be very practical-oriented, based on the knowledge of challenges and opportunities, and also useful across disciplines, from experimental sciences and biomedicine to humanities and social sciences. This will prove to be a very demanding task.
Raising to the challenge
But the ERION group is up for that challenge, and many others. As Stefanie Van der Burght, from the University of Ghent, critically reflected on her seven years of experience being part of a Research Integrity Committee. She reasoned that, even having an official body, policies and people in charge of ensuring research integrity, there were still challenges ahead and things we could do better. Some of her thoughts focused on:
Support and training

for members of the commissions – many members are scientific experts, but perhaps lack investigative or other necessary skills for this job.

Level of

independence and transparency

of the commissions – an inherent conflict of interest when the commission is appointed by the university board to study university cases…

Life after fraud

– follow up actions are hard to implement, and it's not clear what happens to cases in the long term. Should organisations have a duty to inform current employers, in cases where the researchers have moved on?
Some food for thought from Stefanie, who encouraged everyone to "never settle with what we have, but let's improve it!".
After her talk, came the break-out session in which participants were split into four groups to discuss either research ethics or research integrity in more detail. The diversity of the participants – people coming from places as different as Spain, Denmark or Hungary –  made the sharing of experiences and different realities very fruitful and interesting. Indeed, the situation of each university or research organisation was very different, from countries with a very established system of committees and protocols, from the national to the local level, to places where there was no existing integrity committee at all.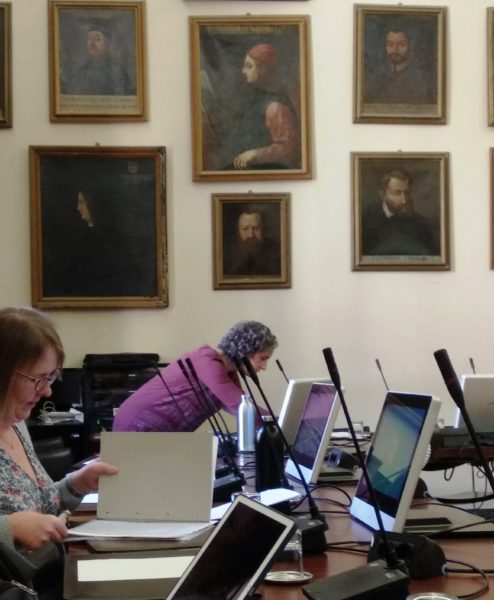 At home
At the PRBB, the situation is somehow intermediate. In Catalonia, the government announced last October 2018 the creation of the Catalan Committee for Research Integrity (CIR-CAT), but so far there is no clear calendar for when it might become a reality. However, at the park, the PRBB Good Scientific Practice working group brings together scientists and managers from the six recent centres to discuss issues, share learning and good practices in research integrity and organise cross-institute awareness-raising initiatives. All PRBB centres share a code of good practice, and in cases where research integrity might be at risk, each institute creates a committee and has specific protocols to investigate internally. If needed – for example in difficult cases or those of serious misconduct-, the PRBB group can also provide support and act as an independent resource for PRBB institutes.
Reaching beyond the PRBB
The initiatives that the PRBB Good Scientific Practice working group has organised in recent years – for example a data management campaign, or a very successful world-cafè on scientific publishing – have tried to increase the awareness of our local scientific community on the importance of research integrity and of fostering good practices in science, as well as a safe, nurturing and collaborative environment.
But their effect has gone beyond the PRBB building. Indeed, these activities – and the group itself – have been featured in the UKRIO Integrity in practice toolkit, created jointly by the UK Research Integrity Office and the Royal Society, as examples of "inspiring, creative ways to help individuals and institutions bring life to the codes to improve research integrity and culture that they have signed up to".
The PRBB Good Scientific Practice working group and the activities it has organised – a data management campaign, or a world-cafè on scientific publishing – have been featured in the UKRIO Integrity in practice toolkit as examples of inspiring ways to help bring research integrity to life.
We have come along way. And many challenges lay ahead. But what's clear is that if we want to bring research integrity into practice – into something that researchers see not only as positive but as helpful and needed – we must, as Stefanie concluded in her talk, never settle with what we have and strive to improve, all together, the way we do science.