Flu is an infection caused by a virus, influenza, which causes some 500,000 deaths in the world every season.
Viruses are organisms with a very simple structure that use host cells to reproduce. Influenza is from the Orthomyxoviridae family, its genetic material being 8 segments of RNA. The two main types that cause the flu are:
Type A, which is classified according to a combination of two surface proteins, haemagglutinin (HA) and neuraminidase (NA).
Type B.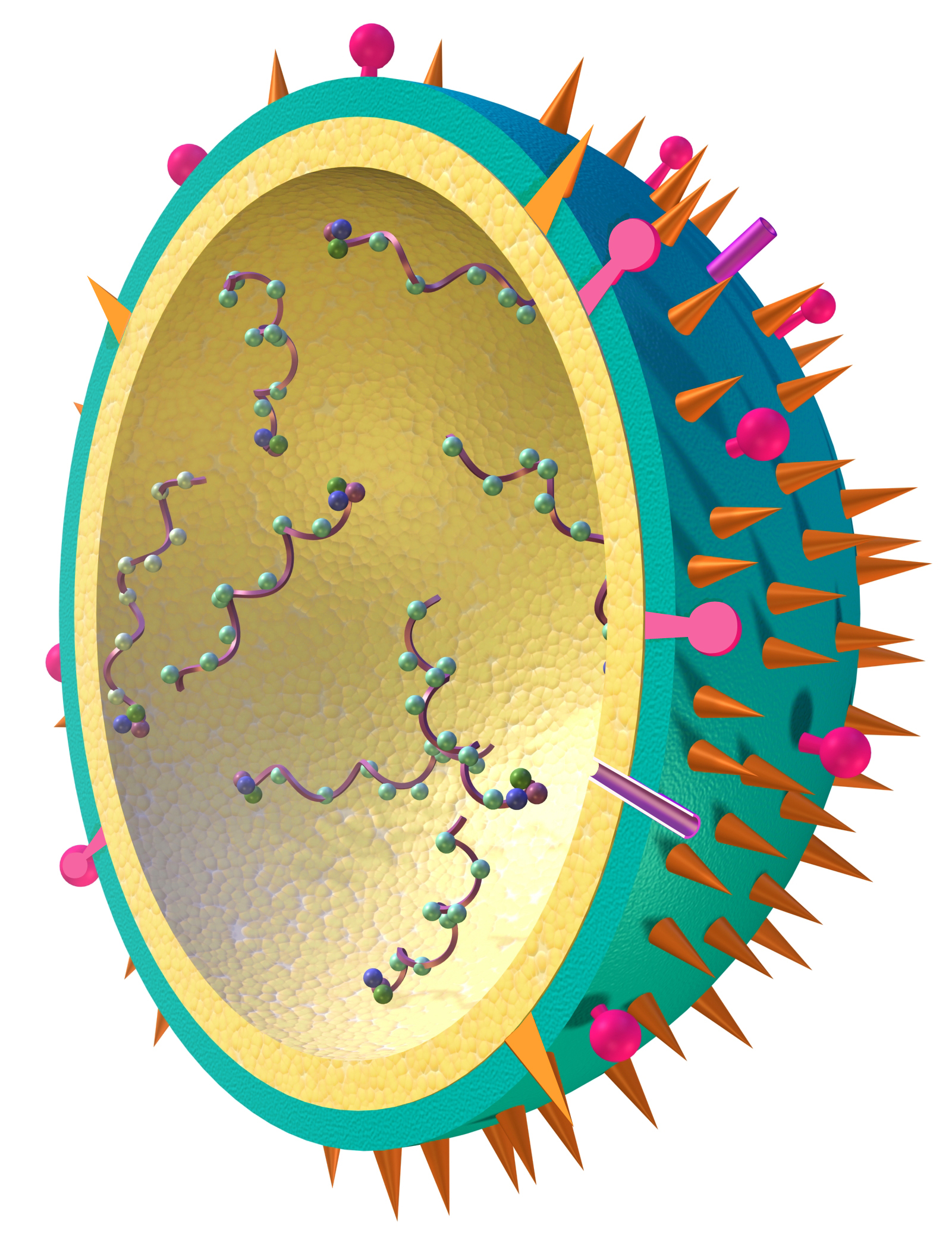 It is seasonal; normally we get flu in the winter, since the virus survives best in low temperature and humidity conditions. But despite having already had the flu, most people are susceptible to getting it each year. This is due to the high degree of antigenic variation of the virus, in other words, its high capacity for introducing changes into its genome that confer immunological resistance.
The RNA polymerase of the influenza virus has no error-correction ability and, therefore, allows small changes to be made during virus replication. Mutations in the HA and NA surface proteins cause the antigenic points recognised by the antibodies to change. This means the viruses can escape the immune system, producing seasonal epidemics. These changes are known as antigenic drift.
Another antigenic variation phenomenon is the combination of genetic material from different types of circulating viruses, something called gene recombination. This can happen because of the segmented genome of the flu virus and, although very rare, it produces new strains of viruses that can be totally different, generating particularly devastating pandemics.
This high rate of virus mutations means that new vaccines have to be made every year to prevent disease in at-risk populations. The World Health Organisation and its collaborators continuously monitor the flu viruses circulating in the human population, and update the composition of vaccines twice a year.