"We cannot solve our problems with the same thinking we used when we created them"
Albert Einstein, Physicist
In recent years, it has become clear that research, like all other human activities, is contributing to the climate crisis we are experiencing. To generate, store, and analyze results, energy-intensive machinery and equipment are required. And, either for convenience or to avoid contaminating the samples, a lot of disposable items are used, generating tons of plastic waste. So much so that it is estimated that 2% of the world's plastic waste comes from biomedical and agricultural research.
Data like this has mobilized research staff from around the world who care about the quality and purpose of their research, but also about the environmental impact of the work they do. We find good examples in the United States or the United Kingdom, where many of the research centers are already part of programs such as 'MyGreen Lab' or the 'Laboratory Efficiency Assessment Framework' (LEAF) that help them implement changes at different scales to improve the sustainability of their research.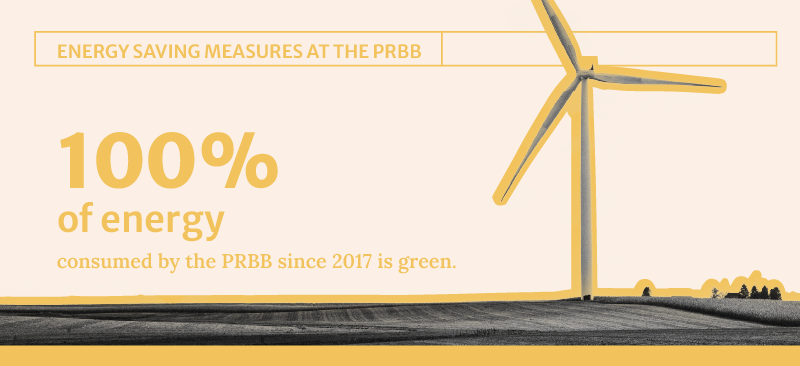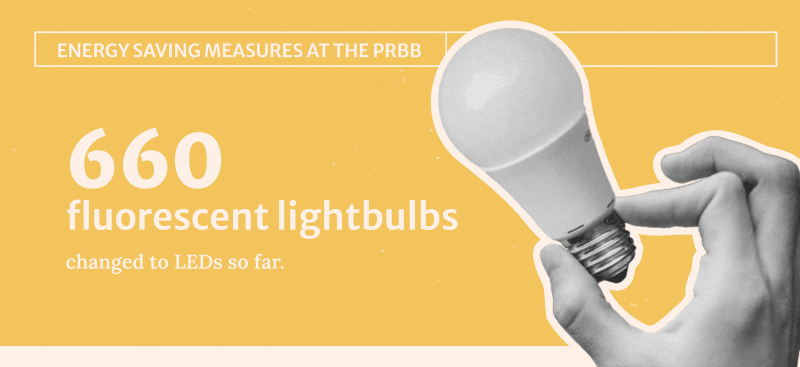 At the Barcelona Biomedical Research Park (PRBB), the Infrastructure Department has been overseeing changes to improve the building's energy efficiency for years. But it is each center and each laboratory that decides its way of working. That is why from the Park we celebrate that more and more changes and actions in favor of sustainability are emerging.
In 2021, we scheduled the first course on 'how to decarbonise science' and saw the birth of the #PRBBSustainability group, made up of people from all centers who care about the impact of their work and the sustainability of their research.
One of their first actions, for example, has been the collection of over 220kg of ice packs for their reuse, helping to reduce waste.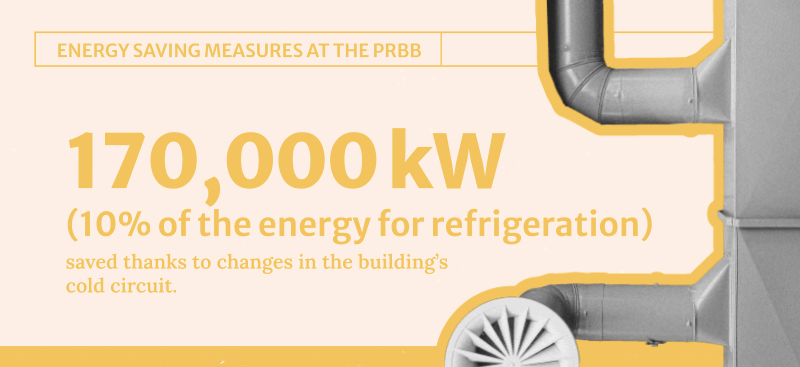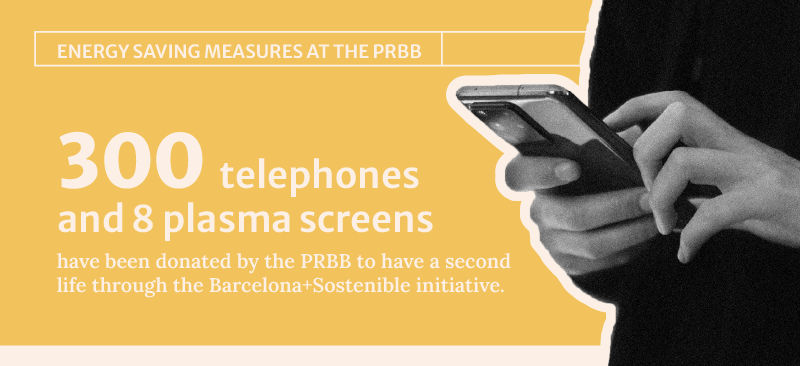 We have accomplished some goals, but have much more to do. And even if there is a long way to go, it is good to see that there are people who are ready to work on it. And when people get together, they can make a difference.
We hope that in the coming years, biomedical research will be committed to sustainability and that the PRBB can be part of this change!
This editorial was published in the May special edition of the El·lipse newsletter, focused on sustainable science. Don't miss the coming numbers, the next one on innovation: #JoinEllipse now!