The hundreds of PhD students at the Hospital del Mar Medical Research Institute (IMIM) have now official representatives. Since March 7, when the proposal of the "Doctorate Committee of Students" (CED) was approved by the management of the center, any of them can contact one of the five members of the board if they have any questions or problems about their doctorate, their research, etc. The contact address of the committee is ced@imim.es.
Javier Louro, one of the instigators of the initiative, explains how the idea arose: "One day I was in the PRBB cafeteria and commented with a colleague that after 3 years of doctorate I did not even know the students in my lab's corridor… a link between us was missing, and Lluis told me about the student committee of a research center where he had done an internship… so we decided to create one here, too. The idea is to represent the PhD students and to be a nexus between them ".
"Our goal is that in a few years the committee is set up; that when a new PhD student arrives at IMIM he or she will be introduced to the committee as an established part of the institution"
Javier Louro
The newly created committee has three objectives:
Supporting students and represent them in front of the institution

Organizing scientific activities, in order to be able to help each other professionally

Organizing social activities
"Research is increasingly interdisciplinary … This community of students can be useful to help each other professionally; perhaps you need a statistician and among the group of students there is one", explains Judith Pérez, another member of the committee.
The members of the board will be renewed annually and whenever possible there will be a representative from each of the five research programs of the IMIM; gender equity among the members will be maintained.
Upcoming activities
The committee has organized a 'beer session' for the next June 20th at 6pm, with the aim of making themselves known to the rest of the community, as well as to announce its first scientific activity: a students symposium on November 27th . At the symposiumm only PhD students at the IMIM will present their research – with oral presentations, posters and prizes -, but the organizers emphasize that it is open to people from all the centers, as well as senior researchers.
Introducing the PhD committee
The five members of the board of the PhD Students Committee (CED) of the IMIM introduce themselves and explain why they have joined this initiative.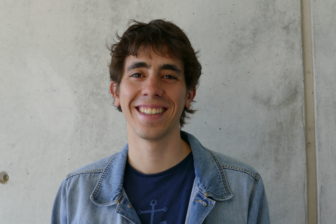 Javier Louro Aldamiz-Echevarría
3rd year PhD student, Epidemiology and public health research programme
Epidemiology and evaluation research group

"We founded this committee because we noticed a need that we believed was important to be covered; in a research institution of this level, PhD students must be represented and connected to have the possibility of getting to know each other and collaborating professionally"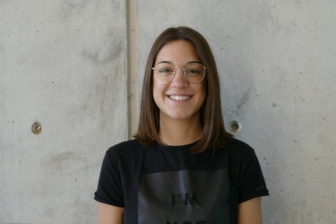 Marta Barrera Conde
1st year PhD student, Neurosciences research programme
Integrative pharmacology and systems neuroscience
"As a first-year PhD student, I found this initiative more than interesting. Starting something is always easier if you are supported by a group of people who have experienced or are experiencing the same as you"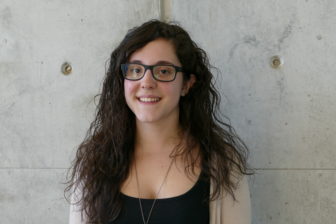 Judith Pérez Granado
1st year PhD student, Biomedical informatics research programme
Integrative biomedical informatics
"I think the CED is an initiative that can make the difference for doctoral students and have a very positive impact on their relationship with the institution"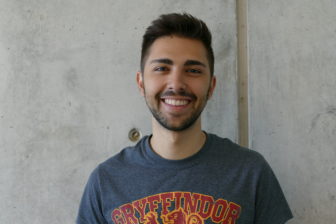 Luis Galán Palma
1st year PhD student, Cancer research programme
Stem cells and cancer
"When the proposal to form the CED arose, I immediately joined the committee. The reason I did it was perhaps the desire to found something that would allow us to maintain a community of active doctoral students, just like they have at other centers within the PRBB. A community in which social and scientific activities could be organized that help us to have a good relationship among all the students in the IMIM, as well as constituting a voice for all those PhD students within the institution"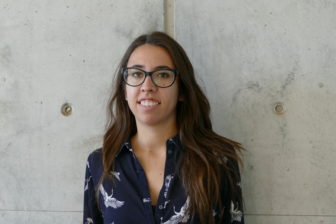 Vanesa Palau González
3rd year PhD student, Inflammation and cardiovascular disorders research programme
Kidney Disease
"As a third-year doctoral student I believe that the fact that there is a PhD committee can be positive to promote social and scientific activities among doctoral students and in turn improve the quality of the institution"