Born in Ottawa, Canada, Elisabeth Cardis lives in Sant Pere de Ribes with her husband and their two boys (14 and 17). This epidemiologist, a world expert in radiation, speaks French, Spanish, English, some Japanese and Russian – and now Catalan since she came to Barcelona eight years ago to establish the radiation program at CREAL – now Barcelona Institute for Global Health (ISGlobal). She recently received the "Chernobyl – 30 years" medal by a research institute in the Russian Ministry of Health, for her work on evaluating and mitigating the consequences of the accident.
How did you get into the field of radiation?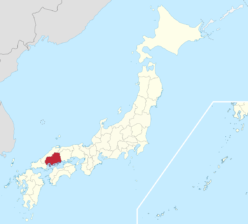 I liked both medicine and maths. An advisor in Ottawa told me about biostatistics and epidemiology, and I did my PhD in the school of public health at the University of Washington, in Seattle. There I had the opportunity to go to Hiroshima for 15 months to learn about the effects of radiation – in the place where the first atomic bomb launched in war time exploded!
How did that opportunity come about?
The Radiation Effects Research Foundation is funded by the US and Japan, and each year the US sends some researchers to help. The National Academy of Sciences had an agreement with my university and I was the second student to go. Most students were not interested in going to Japan, but I was. Perhaps because of my international background and previous interest in China: I had been trying to learn Chinese on my own, so I switched Chinese for Japanese!
What did you learn there?
My PhD focused on radiation-induced cancer. We know a lot about people with moderate to high exposure from the atomic bombs. I realised we don't know so much about the effects of low doses: it's difficult to study them and estimate the effects. Yet many more people are affected: in diagnostic medicine, in occupational settings, and in our general environment. So low dose radiations are important, but more difficult to study and controversial. In fact, I promised I'd never study them!
"Low dose radiations are important, but more difficult to study and controversial"
And yet, here you are now…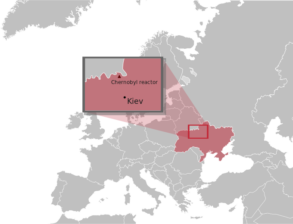 Yes, that's mainly what I am doing now! After my PhD I got a job offer in Montreal and one at the IARC (International Agency for Research on Cancer), in Lyon. I took the job in Montreal with the condition to go to Lyon for one year. Once in France, IARC was asked to do a study on workers in the nuclear industry, and, with my Hiroshima experience, they asked me to get involved. The first stage, combining data from 3 countries, took longer than the planned 18 months, so in between I started doing more work, adding 12 more countries to the project. Then the Chernobyl accident happened – I ended up creating a radiation unit at the IARC and stayed there for 22 years!
Why did you leave?
When the CREAL was created in 2005, Manolis Kogevinas, one of the directors, wrote saying they were looking for people. It took me a year to decide but I felt it was time for a change and I wanted to take part in the development of this new centre. It was a good decision. At the CREAL (now ISGlobal) we have a stimulating, non-hierarchical environment, decisions are taken collegially, and of course we are at the Biomedical Research Park of Barcelona (PRBB), close to the sea!
Radiosensitivity, why some people are more sensitive than others to the effects of radiation, is still a mystery in the field.
What are the main open questions in the field of radiation?
There are so many! One is radiosensitivity. Some people are more sensitive than others to the effects of radiation, and the question is why? We also need to know more about non-cancer effects, such as cardiovascular and cognitive diseases, cataracts, and so on. Also, are the effects of external radiation and inhaled or ingested radiation that stays in the body, similar or different? And finally there's non-ionising radiation: are there any health issues?