When Sara Sdelci left the team in which she worked in Vienna to start her own research group, she received an unexpected parting gift from her boss: a graffiti workshop in Barcelona.
Some time later (pandemic included), after the Sdelci Lab was formed at the Centre for Genomic Regulation (CRG), Sara saw the opportunity to redeem her gift: from the design that Rito Ghose, a colleague from her lab, made for a project they are working on, the whole group put on the gloves and took the paint sprays to transfer the logo to the wall.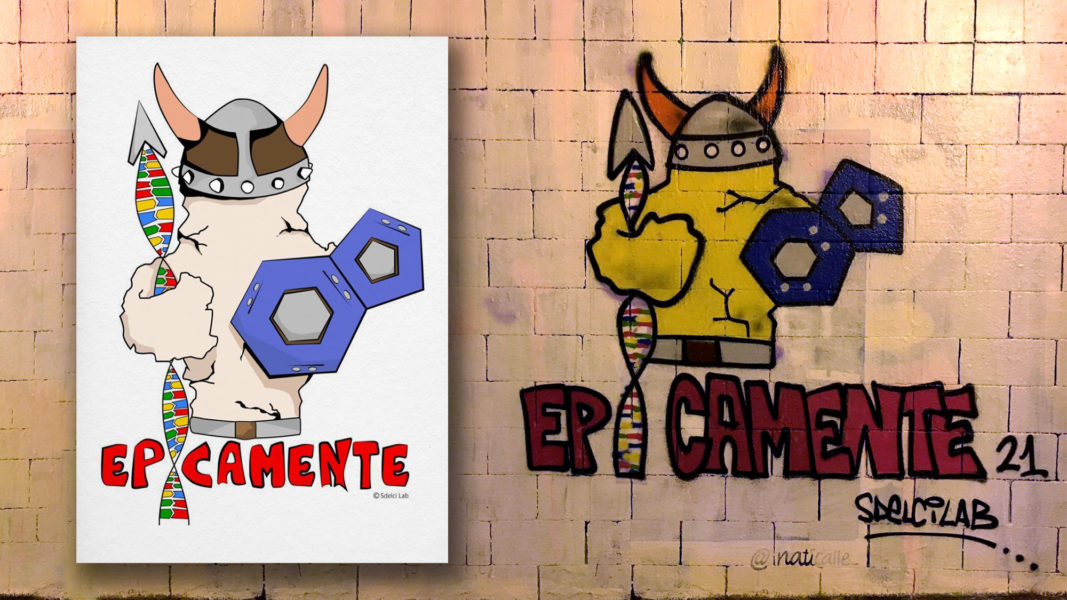 On the left the logo designed by Rito Ghose; and on the right the finished graffiti.
The result is a graffiti located in front of the Walter Benjamin Gardens, near Drassanes Square, which represents the illusion of a young scientific group and the desire to carry out the Epicamente project. Sara explains what the project is about:
"With Epicamente we want to identify metabolic enzymes that are found on chromatin in cancer and to understand why they are there, to then develop approaches to target them directly in the nucleus. We believe that developing Epicamente not only will shed light on a novel aspect of cellular and molecular biology (which we like to call chromatin metabolism) but will also reveal novel therapeutic targets and opportunities for the intervention of cancer".
In this video you can see the team in action!
Want to see your photo here? Send us your images related to science or life at the PRBB to ellipse@prbb.org.