One look around a room tells you that each person has slight differences in their physical make up. These differences can be directly related to the individual composition of each person's DNA. Sometimes DNA mutations cause subtle changes in how a protein works, but others lead to changes in the way a cell behaves.
Everyone acquires some changes in their DNA during the course of their lives. These changes occur in a number of ways: some of these changes occur in the cells of the body but are not passed on to children, other errors can occur in the DNA of cells that produce the eggs and sperm; these can be passed from parent to child.
These variations in DNA are called polymorphisms (literally "many forms") and many of them account for differences among people such as hair or eye colour; but some gene variations may also result in an increased risk of disease. A Single Nucleotide Polymorphism (SNP) is a genetic change affecting a single nucleotide that can occur within a person's DNA sequence.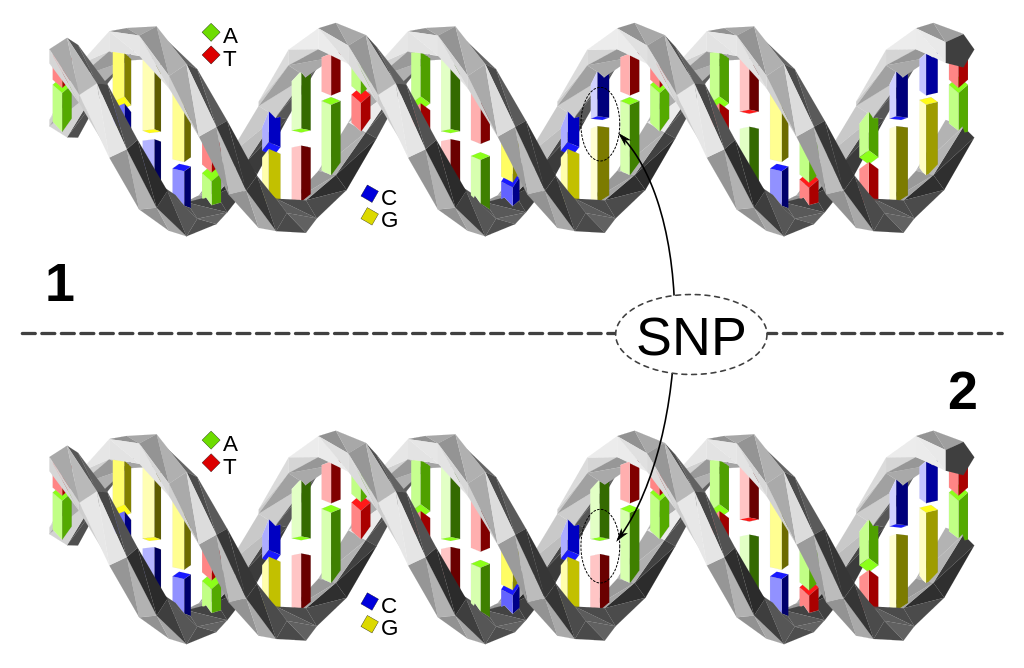 SNPs make up about 90% of all human genetic variation; on average, there is one SNP for every 100 to 300 bases along the 3-billion-base human genome. Scientists in the PRBB and other research centres around the world are using a number of techniques that make it possible to better understand how SNPs may predispose people to disease and even influence their response to medicine.