Thanks to the infamous coronavirus, the word epidemiology has penetrated every home in every corner of the world. But this discipline goes far beyond being just a branch of medicine that studies epidemics. It is a science very close to the real everyday problems of people, with a vast scope: it studies and acts on all the processes, structures and factors that influence health states in groups of people and populations.
With the book «Epidemiología cercana», Miquel Porta, researcher at the Hospital del Mar Medical Research Institute (IMIM) and professor at the UAB, wants to point out the importance and scope of this science with which we have become so familiar during the last two pandemic years.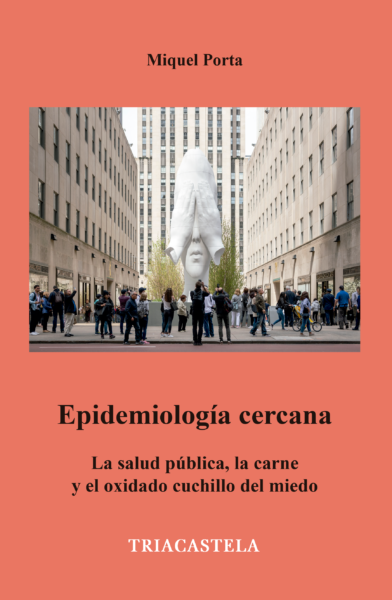 To do this, Porta begins by presenting several cases where epidemiology has played – and continues to play – an important role: the risk of diabetes, obesity or cancer when exposed to different pollutants and substances or when consuming certain foods (glyphosate, pesticides, red meat, high-fat foods, etc.). And it ends up by proposing several reflections on the political and institutional management of the Covid-19 pandemic and the effect that the media and interests (political, scientific and personal) have on the citizenship (dis)trust.
"The pressure on individuals and their lifestyles is disproportionate, much greater than that exerted on those responsible for our living conditions" Miquel Porta
In his new book, the author of «Vive más, vive mejor», points out that, although measures must also be taken at the individual level, most measures must be collective and supported by public health surveillance systems. He also stresses the importance of the collaboration of public health agencies at the local, regional and state levels to carry out 'nearby epidemiology' that has an impact on the well-being of the entire population.
Almost as if it were a conversation with Miquel himself, the book finally invites the reader to reflect on how to conceive health problems at a global level.