In November 2017, 15 early-career scientists from the various centres at the Barcelona Biomedical Research Park (PRBB) had the chance to meet Nobel laureate Jules Hoffmann – over lunch. They had the opportunity to find out about his personal experiences and get advice on career planning, before he went on to talk to the rest of the public in the PRBB Auditorium, as part of the Nobel Prize Inspiration Initiative. El·lipse asked some of the participants at the lunch to share their experiences.
Jules Hoffmann is the 2011 Nobel Laureate in Physiology or Medicine for his research on innate immunity in insects. After the lunch he shared his insight into "How to have an inspiring science career" with a larger audience at the PRBB Auditorium (see video summary below).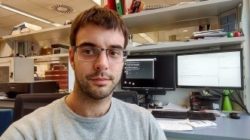 "The lunch with Jules Hoffmann was a unique opportunity to sit at a table with a Nobel laureate and talk to him in an informal and friendly atmosphere. With the laureate at the head of the table, the lunch started with a Q&A session that later evolved into an inspiring conversation. Among the scientific topics discussed, Professor Hoffmann stressed that he believes the most important and surprising advances for human health might emerge from basic research into different model organisms. Precisely what he did, since his research was focused on insects."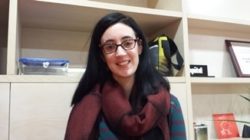 "Professor Hoffmann discussed many topics with us, sharing insights into his career and life. He emphasised the importance of adaptability in research, being prepared to switch course into the most promising avenues of your work and sacrifice other paths, and how valuable this had been in his own career. Intriguingly, Professor Hoffmann admitted he had never once despaired during the course of his PhD studies, which caused some amusement as we considered the characteristic roller-coaster of these years. Perhaps it is fitting, then, that the advice which resonated the most was that regarding those qualities so invaluable in evolution: adaptability and resilience."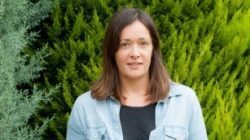 "Meeting Professor Hoffmann was a great experience. The main things I learnt were that success and recognition in a scientific career come only after a life of work, and how important it is to properly balance work and family, since having a personal life is essential for equilibrium. Professor Hoffmann was extremely polite to all of us, even though he did not have time to eat his lunch properly. He made me realise how important basic science is; in his case, discoveries in small arthropods changed the way we think about human immunology."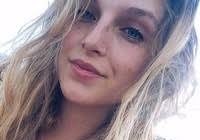 "Finding the "scientific niche" that best fits each of us is about the only thing we can control in our careers as researchers. That, and putting in the hard work and commitment, is what will shape our future success. But success means nothing if you can't share it, right? I was greatly surprised to realize that Professor Hoffmann was indeed a family man, as he made several comments on the invaluable role of his wife and children. All in all I left the roundtable with a renewed sense of confidence in what I'm doing in my everyday hustle even at these early stages."
You can see here some of the highlights of the "How to have an inspiring science career" tour, organised by Nobel Prize Inspiration Initiative Spain 2017.